Your to-do list for college admission is long. When you start early, it's easier to get everything done properly and in good time. Here is a breakdown of tasks to work on in your junior year of high school to prepare for college.
1. Choose a Path
You should already be considering your higher education options. Ask yourself what you want from your future and how you can reach your goals. This starts as an informal process; talking to counselors, family members and perhaps visiting work locations that interest you to see what the day-to-day routine is like. A broad examination of career options will lead you to the best type of program for your chosen path.
2. Structure a College Prep Plan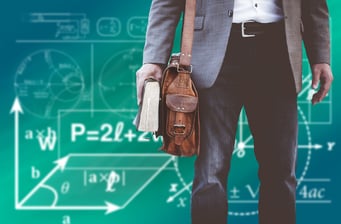 By your junior year of high school, you should have a pretty good idea of the discipline you want to study and whether you want to do a four-year or two-year program. Now's the time to put an action plan into place to find and prepare for the schools you want to attend.
Note that the list of tasks for four-year programs is substantially longer than for two-year institutions, which may only require a high school transcript or minimum test score. If you've decided on a two-year course of study, such as those provided by Hocking College, your prep load will be lighter. It's also important to separate tasks into those that are required for college attendance and those that are optional but may be important to you, such as applying for scholarships.
3. Explore Schools
You might want to start with an online college finder to put together a list of schools you are interested in. Use your school's academic counseling resources, attend college fairs and speak to college reps to help you narrow the list. Keep the number to between five and ten schools so you can realistically make a sound choice.
Rank each school according to your most important criteria, such as entrance requirements, size, location, cost, academic majors or special programs. Try to visit as many schools as possible. Each school has its own unique campus and academic life; a visit helps you decide if that vibe suits you.
4. List Admission Requirements
For each of your chosen schools, create a list of admission requirements. Compare them to your current course selection and grades. If you need to make changes, now is the time.
5. Prepare for Standardized Tests
Take the PSAT to prep for the SAT or ACT. Be sure to take it before November to qualify for the National Merit Scholarship. Note the tests you need to take for your chosen schools, such as SAT, ACT or SAT Subject Tests. You can take them in the winter or spring of your junior year, which gives you an opportunity to retest in your senior year if you want to improve your score.
6. Investigate Financial Aid
Discuss college costs with your family and determine if you will need financial aid to meet them. Now is the time to start looking for grants and scholarships. Each level of government, college and private organization that provides aid has an application process you must follow. Once you determine which grants and scholarships you qualify for, get all the forms organized to make sure you meet the deadlines. If you intend to apply for federal aid, the FAFSA application isn't available until your senior year.
The good thing about starting to prepare for college during your junior year is that if you don't complete all you've set out to do, you still have time in your senior year. If you think you want to apply for early decision admission, the sooner you start the application process, the better. Spreading the tasks across two years can help you submit your best possible application.