According to the U.S. Department of Labor, employment of web developers is projected to grow 15% from 2016 to 2026, which is much faster than the average for all occupations. But what exactly does becoming a web developer entail? Continue reading to find out the job duties and skills needed to become one, as well as how to get yourself trained.
What Does a Web Developer Do?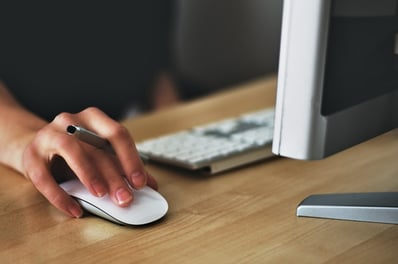 Web development is a project-oriented field in which web developers create websites from the ground up to meet their client's needs and expectations. Some key components to becoming successful in this area include mastering the ability to understand programming languages, as well as having experience in the areas of database management and web design.
What Are the Advantages of Becoming a Web Developer?
Some of the advantages of becoming a web developer include:
Professional flexibility
The opportunity to be creative
The opportunity to have your work viewed by people all over the globe
Talented web developers are always in demand.
Vast job opportunities
The opportunity to make a median salary of $67,990
What Are the Job Duties?
The following list represents some of the primary duties a web developer would be responsible for:
Create and test applications for a website
Write code for websites using programming languages such as HTML and/or XML
Work with other team members to determine what kind of information the site will contain
Work with graphics and other designers to determine the website's layout
Integrate graphics, audio, and video elements into a website
Monitor website traffic
What Qualities Do I Need?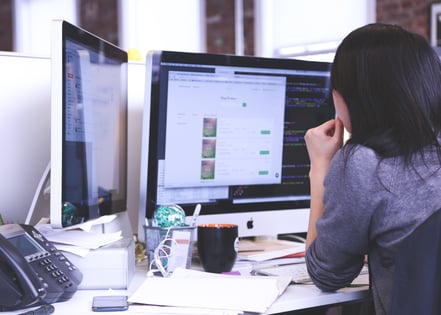 Students who are planning to become professional web developers are strongly advised to develop the following qualities in order to secure their future in this industry.
Concentration: Since web developers spend hours sitting at their desk writing detailed code, they need to be able to maintain their focus for extended periods of time.
Creativity: In order to make a website appealing, web developers must have a certain amount of creativity.
Customer Service Skills: In order to respond and interact with users, web developers must be able to answer their questions correctly and politely.
Detail Oriented: Many times one minor error in coding could prevent a website from working. Therefore, web developers must have an eye for detail and be able to spot problems before they become issues.
How Can I Be Sure this Career Path is Right For Me?
If you think you might like a career as a web developer, the best way to be sure of this is to take action on the following suggestions:
Seek out an internship with a business or company that could utilize your skills as a web developer
Seek out freelance job opportunities
Seek out and attend technology conferences/lectures
Network with other professionals in your field
Attend MeetUps to make connections and learn new skills from your peers
Where Can I Get Training & What Will I Learn?
Hocking College in Nelsonville, OH offers a 2-year program in which students can graduate with an Associate of Applied Science in Website & Application Development degree.
Students who enroll in this program will learn the following skills:
HTML/CSS
Java
JavaScript
How to construct, modify, implement, query, and maintain a database
How to analyze problems
How to implement the development cycle
Job search skills
Entrepreneurial skills
For more information on Hocking College's Website and Application Development or Cyber Security & Network Systems programs, contact Computer Science Program Manager, Tasha Penwell, by email at penwellt31810@hocking.edu or by phone at (740) 753-7181.