Presented by the World Federation for Mental Health and supported by the United Nations, today is World Mental Health Day (WMHD) which focuses on raising awareness of mental health issues around the world and mobilizing efforts in support of mental health. This year's theme is "Young People and Mental Health in a Changing World."
What Are the Goals of World Mental Health Day?
The mains goals of WMHD are to globally promote mental health, raise awareness about mental illnesses, encourage world leaders to advocate funds for mental health services, and to discourage stigmas that might prevent people suffering from mental illness from seeking the help they need.
What is Mental Health?
According to the World Health Organization, mental health is defined as "a state of well-being in which people realize their own potential, can cope with normal life stresses, can work productively, and can contribute to their community."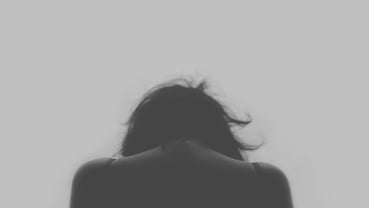 What is Mental Illness?
According to Mayo Clinic, mental illness refers to "a wide range of mental health conditions — disorders that affect your mood, thinking and behavior." Examples of a mental illness include depression, anxiety disorders, schizophrenia, eating disorders, and addictive behaviors.
What Are Some Statistics On Mental Illness?
According to John Hopkins University, the following statistics represent how mental illness has impacted our society:
Each year approximately 9.5% of American adults ages 18 & older will suffer from a depressive illness (major depression, bipolar disorder, or dysthymia).
Mental health disorders currently affect nearly 12% of the world's population.
Nearly 450 million people (or 1-out-of-4 people around the world) will experience some form of mental illness in their lifetime.
Approximately 26% of Americans ages 18 & older suffer from a diagnosable mental disorder in a given year.
Suicide is one of the leading causes of death in adolescents and adults ages 15 to 24, and those

people who commit suicide have a diagnosable mental disorder -- most commonly a depressive disorder or a substance abuse disorder.

Many people suffer from more than one mental disorder at a given time.
Approximately 18% of people between the ages of 18 and 54 have an anxiety disorder.
What Are Some Signs that Someone Could Be Suffering From a Mental Illness?
According to the National Alliance on Mental Illness (NAMI), the following are some signs that someone could be suffering from a form of mental illness:
Excessive worrying or fear
Feeling excessively sad or low
Confused thinking, or problems concentrating & learning
Extreme mood changes, including uncontrollable highs or feelings of euphoria
Prolonged or strong feelings of irritability/anger
Avoiding friends and social activities
Difficulties understanding or relating to other people
Changes in sleeping habits, feeling tired, or low energy
Changes in eating habits such as increased hunger or lack of appetite
Difficulty perceiving reality (i.e. delusions or hallucinations)
Inability to perceive changes in one's own feelings, behavior, or personality
Abuse of substances like alcohol or drugs
Multiple physical ailments without obvious causes (such as headaches, stomach aches, etc.)
Thinking about suicide
Inability to carry out daily activities or handle daily problems/stress
An intense fear of weight gain or concern with appearance
Where Can Hocking College Students Go for Help With Mental Health Issues?
If you or someone you know at Hocking College is struggling with mental health-related issues, contact the Hocking College Counseling Center by calling (740) 753-6564 or visit the center (located in Oakley Hall, Room 210) during the following operating hours:
Monday, Wednesday, and Friday: 9 AM — 5 PM
Tuesday & Thursday: 11 AM — 7 PM
Saturday & Sunday: 10 AM — 3 PM