This week the world mourned the loss of Kate Spade, an American fashion designer and businesswoman, and Anthony Bourdain, a food and travel expert, to the cause of suicide.

According to the CDC, suicide is now the 10th leading cause of death in the United States and has increased by more than 30% in half of the states since 1999. And while suicide and mental health is a hard subject to talk about, starting the conversation and providing support to those who need it could prevent someone from making an attempt.


---
---

What Are The Risk Factors & Warning Signs of Suicide?
Risk factors are characteristics that make it more likely that someone will consider, attempt, or die by suicide. They can't cause or predict a suicide attempt, but they're important to be aware of. These signs include:
Mental disorders, particularly mood disorders, schizophrenia, anxiety disorders, and certain personality disorders
Alcohol and other substance use disorders
Hopelessness
Impulsive and/or aggressive tendencies
History of trauma or abuse
Major physical illnesses
Previous suicide attempt(s)
Family history of suicide
Job or financial loss
Loss of relationship(s)
Easy access to lethal means
Lack of social support and sense of isolation
Stigma associated with asking for help
Lack of healthcare, especially mental health & substance abuse treatment
Cultural & religious beliefs
Exposure to others who've died by suicide (via in real life, the media, Internet, etc.)
Some of the warning signs below may also help determine if you or a loved one is at risk for suicide, especially if the behavior is new, has increased, or seems related to a painful event, loss, or change.
Talking about wanting to die or to kill themselves
Looking for a way to kill themselves, like searching online or buying a gun
Talking about feeling hopeless or having no reason to live
Talking about feeling trapped or in unbearable pain
Talking about being a burden to others
Increasing the use of alcohol or drugs
Acting anxious or agitated, as well as behaving recklessly
Sleeping too little or too much
Withdrawing or isolating themselves
Showing rage or talking about seeking revenge
Extreme mood swings
What Should You Do If You See These Signs?
Begin a dialogue by asking questions. Suicidal thoughts are common with some mental illnesses, and having the willingness to talk about it in a non-judgmental, non-confrontational way can be the help one may need to seek professional help. Some questions to ask may be:
"Do you ever feel so bad that you think about suicide?"
"Do you have a plan to kill yourself or take your life?"
"Have you thought about when you would do it (today, tomorrow, next week)?"
"Have you thought about what method you would use?"
What Support Services Are Available?
Speaking to someone, whether it's a therapist, psychologist, psychiatrist, or a support group can help you feel better and improve your mental health. Below are four websites to help find mental health support services near you.

In addition, Hocking College offers enrolled students a free-of-charge Counseling Center staffed by Hopewell Health Centers, Inc. The counseling center helps promote the psychological health and well-being of the student population in order to foster academic success. The Counseling Center offers a variety of services, and students can use the center for issues regarding: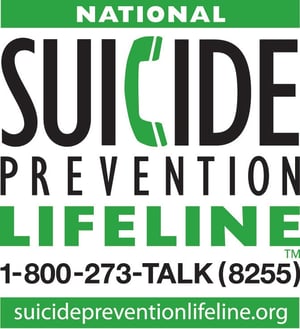 Study/Test-taking concerns
Learning/Attention difficulties
Relationship & family concerns
Depression
Suicidal concerns
Substance abuse
Eating disorders
Sexual concerns
Grief & loss
Mental health referrals
The Counseling Center is open from 9AM — 5PM, Monday through Friday in Oakley Hall, Room 210. After hours are also offered from 5PM – 8PM, Monday through Friday, as well as from 10AM to 3PM on Saturday and Sunday. To access After Hours services, students can contact the Hocking College Police Department at (740) 753-6598.
If you or someone you know may be contemplating suicide, call the National Suicide Prevention Lifeline at 1-800-273-TALK (8225).