Are you a college student who is about to experience your first spring break getaway? Have you decided where you want to go, but haven't made up your mind how you're going to get there? If so, then here are some suggestions to help you decide which mode of travel will work best for you.
Car Travel
Main Pros: Offers the most flexibility, is more economical, and unscheduled detours won't be a problem.
Main Cons: Most tiring means of travel, you can get slowed down by traffic mishaps and congestion, and bad weather can also cause delays.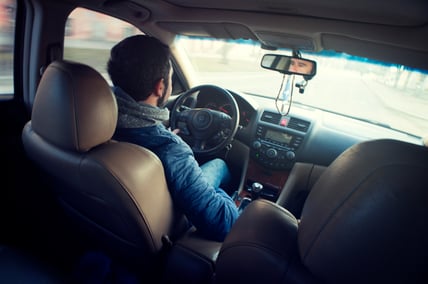 Car Travel Tips
Make sure you and anyone else you're traveling with has a valid driver's license.
Designate someone to always hang onto a spare set of car keys.
Place the car registration and proof of insurance documents in an easily accessible location inside the car.
Have a gasoline credit card.
If possible, equip the car with a reliable spare tire.
Make sure all the car's maintenance needs are up-to-date.
Even if the car has a GPS, bring along a road map just in case.
Bring plenty of snacks and pack a cooler of everyone's favorite beverages.
If you don't want to put miles on your own car, think about chipping in and getting a rental car.
Plane Travel
Main Pros: Quickest way to travel, you'll have more companies to choose from, and more opportunities to compare rates.
Main Cons: More customer service-related hassles, there could be weather delays, and potentially overbooked flights.
Plane Travel Tips
If you're flying coach, try to be tolerant of any fellow passengers who may be annoying or obnoxious.
Travel light and only bring items you'll need.
Purchase a carry-on bag and review the TSA guidelines of what can and can't be carried on.
Get to the airport at least an hour and a half prior to your flight's departure time if you're checking luggage, and an hour before if you're not checking luggage.
Bring items that will help kill time when waiting at the airport, such as a book, tablet, crossword puzzles, etc.
Train Travel
Main Pros: Cheaper than flying, the seats are more comfortable and spacious, and there's no baggage fee.
Main Cons: Takes longer to get to your destination because you'll have to travel through major cities and make multiple stops along the way.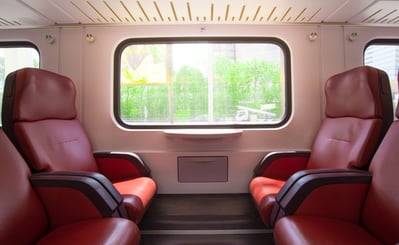 Train Travel Tips
Bring an extra suitcase
Get a luggage lock
Always have a camera on hand
Pick up a cell phone charger
Bus Travel
Main Pros: Groups can book seats together, there's short check-in times, and you have more baggage allowances.
Main Cons: Most time-consuming mode of travel with lots of delays and layovers, and there's only one restroom available.
Bus Travel Tips
Have your favorite playlist already downloaded to your phone.
Have a deck of cards handy to help pass the time during any lengthy layovers.
Keep some change handy for vending machines.
Every chance you get stand up and stretch your legs.
Be prepared to endure one of the many late-night stops the bus will make.
Always keep a close eye on your valuables.
If you're traveling with a group of friends, take turns watching over everyone's belongings.
Be prepared not to get a good night's sleep.
Get ready to get stuck having lengthy conversations with some fellow passengers who may not interest you.
Finally, regardless of which means of travel you choose, it's a good idea to have the following items in your possession at all times:
A backup picture ID
Your medical insurance card
A list of emergency contacts
A credit or debit card
A charger for your cell phone, laptop, etc.
A good pair of sunglasses
Sunscreen with a sun protection factor (SPF) of at least 30
A rolling suitcase
First-aid kit
An extra pair of towels
Umbrella
Your favorite backpack
At least one traveling companion if possible