Did you know that the auto technology industry is growing so fast that by 2024 the field is estimated to have 776,885 auto technician positions available and waiting to be filled? Knowing this now, getting a degree in auto technology can put you on the fast track to success.
Hocking College now offers an Associate of Applied Science in Automotive Technology. Those interested in getting their degree in this field should consider the many benefits Hocking has to offer.
Why Study At Hocking College?
There are numerous reasons why deciding to enroll at Hocking College can benefit students who plan to get into this particular field.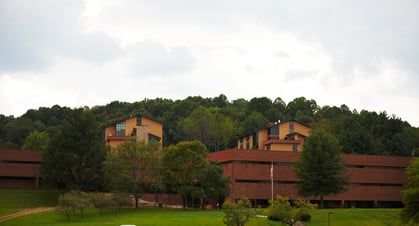 Hocking College, which is nestled in the foothills of the Appalachian Mountains and surrounded by the beauty of Wayne National Forest, is a two-year college that will prepare students for taking the first steps towards pursuing the career of their dreams. There are several advantages to getting an auto tech degree at Hocking, including:
Students can obtain their degree in only four semesters
Hands-on experience through coursework and industry participation
Learning will take place in an all-new 5,000 sq. foot lab with state-of-the-art equipment
Instructors have years of experience in the auto technology industry
Students will learn essential customer service skills, in addition to

management skills

Training will take place in a modern automotive repair space
Students will get the opportunity to complete practicums relevant to their course work
Opportunities to travel across the country for professional development will be available
Graduates are guaranteed paid-internship opportunities through businesses that have partnerships with Hocking College
Hocking offers residence halls and meal plans for students who may want to live on campus
So, are you ready to experience everything Hocking has to offer? Contact the Admissions Team to get yourself started on the road to success.