The ninth year of the Vinton Furnace State Forest's A Day in the Woods program will be a little different.
Social distancing guidelines will push the event into a virtual setting for the first time.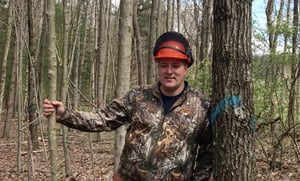 "I would certainly prefer to be out in the woods with a group," Jim Downs, assistant professor of Forestry at Hocking College, said. "But I recognize that this will be a great way to connect with people about managing their woods during these difficult times.
Downs is one of 11 foresters and natural resources professionals scheduled for the virtual event. He'll talk about managing crop trees to improve woodlands.
This year's event is entitled on Keeping Yourself and Your Woodland Healthy, and focuses not just on ways individuals can properly manage their woodlands, but also how a trip into the woods can keep you health both mentally and physically.
The series will be split into four one-hour live sessions held over Zoom (go.osu.edu/ditw-zoom). While the event is live, all the sessions will be recorded and available for viewing at a later date
Visit http://u.osu.edu/seohiowoods for more information
The schedule for the days consists of:

Spring Migrating Birds (9-10 a.m.) - Matt Shumar (Ohio Bird Conservation Initiative) and Laura Kearns (Ohio Department of Natural Resources-Division of Wildlife)

The timing of migration

Natural history and bird identification

Exciting birds to discover during migration

Using eBird to discover birds and contribute to science

Health Benefits of Woodlands (11 a.m.-noon) - Jarel Bartig (U.S. Department of Agriculture, Forest Service and Natural Resources Conservation Service)

Mental and Physical health benefits

How it works

Techniques you can try

Resources to learn more

Keeping Woodlands Healthy-Part 1 (1-2 p.m.)

1 p.m.: Improve Your Woodland: Crop Tree Management- Jim Downs (Hocking College)
1:20 p.m. Evaluate Your Roads and Trails - Bob Mulligan (ODNR-Division of Forestry
1:40 p.m. Maintain Your Property Boundaries- Mark Rickey (ODNR-Division of Forestry)

Keeping Woodlands Healthy-Part 2 (3-4 p.m.)

3 p.m. Look for Spotted Lanternfly & Other Insects (Jamie Dahl, Central State University Extension) & Amy Stone (Ohio State University Extension)
3:20 p.m. Inventory Young Oaks and Other Seedlings(Dave Apsley, Ohio State University Extension)
3:40 p.m. Scout for Invasive Plants (Dave Runkle, Vinton Soil and Water Conservation District and Eric Hayes, Athens SWCD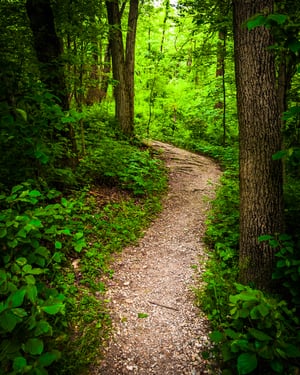 The event is sponsored by the Education and Demonstration Subcommittee of the Vinton Furnace State Forest with support from Ohio State University Extension; ODNR-Divisions of Forestry and Wildlife; USDA-Forest Service (Northern Research Station, State and Private Forestry and the Wayne National Forest); USDA-Natural Resources Conservation Service; Ohio Department of Agriculture; Vinton, Hocking and Athens Soil and Water Conservation Districts; Central State University Extension; the National Wild Turkey Federation; Pixelle Specialty Solutions; Ohio Tree Farm Committee; U.S. Fish and Wildlife Service; Hocking College; the Ruffed Grouse Society; and Ohio's Sustainable Forestry Initiative Implementation Committee.
ABOUT HOCKING COLLEGE'S FORESTRY PROGRAM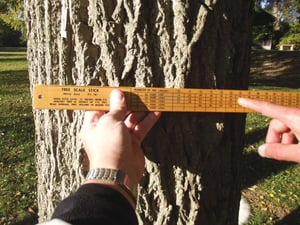 Professional forest technicians are responsible for the collection and interpretation of forest data, documentation of environmental conditions, prescribing and implementing forest management practices, checking contract compliance, and supervision of field crews.
Hocking College's Forest Management program offers students who want to get into the forest management field the combination of a solid academic background paired with extensive hands-on-oriented field training.
Hocking College's smaller class sizes offer students the essential one-on-one time with their instructors they'll need to learn how to conduct forest inventories, plant trees, fight wildland fires and make the most of trips to area forestry institutions and businesses.
Accredited by the Society of American Foresters (SAF), Hocking College's Associate of Applied Science in Forest Management program is designed to teach students a variety of skills through real-world, hands-on learning.
For more information on this program contact Program Manager James Harding at hardingj34491@hocking.edu or 740-753-6090.