According to the Bureau of Labor Statistics, in 2017 medical lab technicians made a median pay of $51,770. They also state that the outlook for this profession is up 13% and there will be 42,700 job openings in this field between 2016-2026.
What is a Medical Lab Technician?
The healthcare industry is full of careers that do not involve direct patient care, but still has positive impacts on people's health. An example of this is a medical lab technician (MLT) who works in a laboratory setting, collecting and conducting tests on specimens. The result of the tests are sent to the medical team who will diagnose and treat the patient.
MLTs are the laboratory's generalists. They are typically trained in a two-year associate degree program at a community college, hospital, trade or vocational school. They work under the supervision of pathologists or laboratory technologists/scientists.
Currently there is a shortage of qualified laboratory personnel due to baby boomers retiring, retention, and the lack of training programs.
The tests performed by a MLT are on blood and bodily fluids using microscopes, manual tests, and automatic analyzers. These tests help detect abnormalities or diseases. The MLT uses computers, as well as mechanical and electrical devices to help perform their daily tasks. The lab techs are also trained in safety, quality, and troubleshooting.
What are the Job Duties?
The following list details a few examples of the duties a qualified MLT would perform:
Set up microbiology cultures to look for and identify bacteria
Perform chemistry tests such as sodium, potassium, glucose, etc.
Look under a microscope to differentiate the various type of white blood cells, red blood cells, platelets, urine sediment, bacteria, and various other elements
Perform blood typing and determine if units of blood are suitable for transfusions
Analyze urine for abnormalities with chemical and microscopic tests
Perform phlebotomy
Perform serological testing, quality control, calibrations, and maintenance
Perform numerous automated tests on analyzers within each department
Where do
Medical Laboratory Technicians

Work?

MLTs primarily work in hospital labs or private/office laboratories. Most hospitals are open 24 hours a day, seven days a week. MLTs work a variety of shifts that can range from 8, 10, or 12 hours. There is plenty of room for advancement for individuals wishing to specialize or continue their education.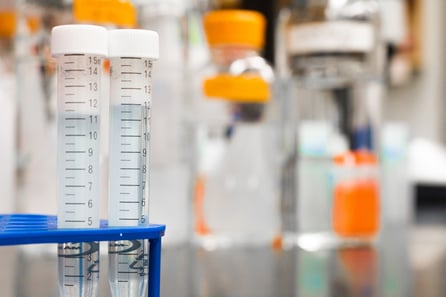 What Are the Areas of the Medical Lab?
The MLT is normally a generalist, meaning they work in all of the areas of the medical lab. Medical lab techs may also be required to perform administrative or phlebotomy work. The major areas of the medical lab include:
Blood Banking
Clinical Chemistry
Clinical Microbiology
Hematology
Hemostasis
Immunology
Urinalysis
Where Can I Get the Training I Need to Enter this Field?
Students who are interested in obtaining their Associate of Applied Science in Laboratory Sciences can do so at Hocking College in only four semesters. The program will provide you with the skills you need to collect samples and perform tests to analyze blood and bodily fluids, and other substances. Students will also have the opportunity to participate in practicums at local hospital laboratories.
Potential students interested in this program should contact MLT Program Manager, Kimberly Ephlin, at (740)753-6356 or by email at ephlink@hocking.edu.