If you're thinking of attending Hocking College to get your two-year degree in Ohio, it's a good idea to make sure there is plenty to do nearby.
After all, college is not just about going to class and studying afterwards. It's also about having new experiences, making memories and meeting people who could become friends for life. And it's much easier to do all that when you're surrounded by lots of fun attractions.
So, check out this list of some things to do in Nelsonville, Ohio and surrounding areas.
Hocking Valley Scenic Railway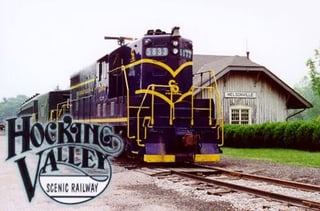 There's nothing cooler than a relaxing train ride when you want to get to know an area. That's why anyone new to Nelsonville, Ohio should take a trip on the Hocking Valley Scenic Railway.
Its history stretches as far back as the 1870s and, despite several updates since then, the train still offers rides around Southeastern Ohio for anyone who wants a breathtaking view of the area.
Hocking Hills State Park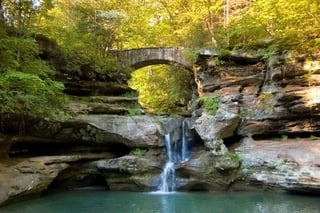 If you want to explore the natural surroundings of Hocking College, this is where you should head for a weekend hike. Hocking Hills State Park sits south of Hocking State Forest and features a few distinct sections.
Cedar Falls is an impressive waterfall, while Old Man's Cave is a gorge with several waterfalls to marvel at. Ash Cave features a smaller waterfall, while Rock House and Cantwell Cliffs boast interesting rock formations. You can find this state park a short drive to the west of Nelsonville.
Wayne National Forest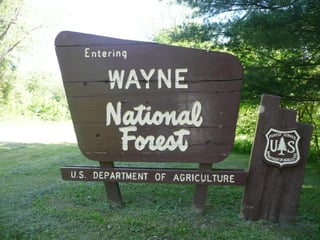 On the other side of Nelsonville is Wayne National Forest, which sits southeast of Hocking College. If you're more into lush trees than rocks, this might be your scene. There are more than 300 miles of trails that invite you to hike, mountain bike, horseback ride, bird watch, ride ATVs and more.
If you're looking to connect with nature in Nelsonville, this spot won't let you down.
Fun Barn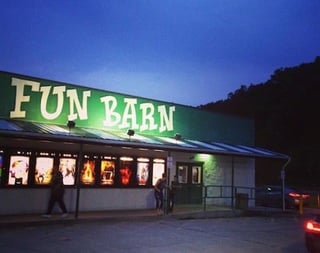 If you're looking for some indoor fun in Nelsonville, head to the local game center and movie theater. Fun Barn is known for being affordable, with plenty to do since it offers movies, bumper cars, mini-bowling, arcade games and snacks. It's the perfect place to spend a rainy day or catch a cheap movie when you're done with classes for the week.
Stuart's Opera House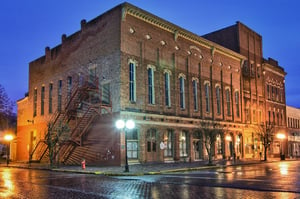 If you enjoy both music and history, head to Stuart's Opera House. The building is listed on the National Register of Historic Places, as it was built in 1879. It's also home to more than 75 annual events, including plays, films, concerts and contests.
So, if you're into the arts at all, you're likely to end up here to watch a performance at some point during your time at Hocking College.
Robbins Crossing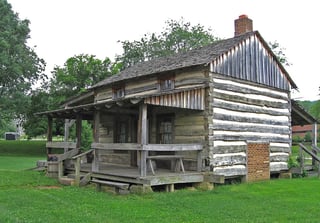 You don't even have to leave Hocking College to see one popular Nelsonville attraction, because Robbins Crossing is right on campus. It's a small, unique village with numerous log cabins that show you what it was like to live as a pioneer.
Here you'll find a school house, general store, blacksmith's shop and more, along with demonstrations depicting what life was like for pioneers. You can walk through the cabins knowing that these were actually used by local settlers in the 1850s, though they used to be in a different area and were relocated to this site.
Additionally, Robbins Crossing is the home of the Nelsonville Music Festival that takes place every summer.
There are plenty of things to do in Nelsonville, Ohio, from connecting with nature to seeing movies. If you're not yet planning on attending Hocking College, find out more about the school and then you can look forward to enjoying the local activities on your days off!