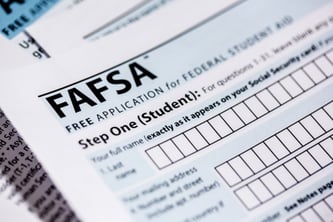 Starting October 1, 2019, the 2020-21 Free Application for Federal Student Aid (FAFSA) form will be available. Therefore, if you need financial help to pay for your education then you definitely need to complete the FAFSA form as soon as possible.
FAFSA forms are available at the official government site. But first, you'll need to create a FSA ID.
What is an FSA ID?
An FSA ID is a username and password that you can use to log in to certain U.S. Department of Education (ED) websites. Each student, and one parent of each dependent student, will need an FSA ID to complete the FAFSA process on fafsa.gov. We recommend creating your FSA ID early—even before you're ready to complete the FAFSA form—to avoid delays in the process.
Anyone who plans to fill out the 2020–21 FAFSA form should create an FSA ID as soon as possible. However, no one should create a FSA ID on behalf of someone else.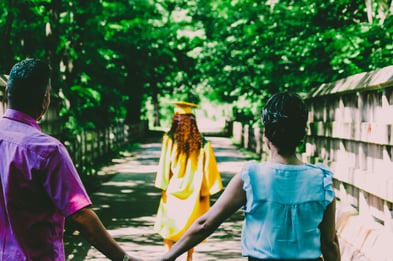 If you are required to provide parent information on your FAFSA form, your parent should create an FSA ID too.
Because your FSA ID is equivalent to your signature, parents and students each need to create their own FSA IDs using their own email address and phone number. Parents should not create an FSA ID for their child and vice versa. In some situations, you may need to wait up to three days to use your FSA ID after creating it.
What information do I need to complete the 2020–21 FAFSA® Form?
Your Social Security Number
Your parents' Social Security numbers if you're a dependent
Your Driver's License Number
List of names and addresses of all the schools you've attended
If you are not a U.S. citizen, you Alien Registration Number
Federal tax information or tax returns including IRS W-2 information, for you (and your spouse, if you are married), and for your parents if you are a dependent student:
IRS 1040
Foreign tax return, IRS 1040NR, or IRS 1040NR-EZ
Tax return for Puerto Rico, Guam, American Samoa, the U.S. Virgin Islands, the Marshall Islands, the Federated States of Micronesia, or Palau
Records of your untaxed income, such as child support received, interest income, and veterans, non-education benefits, for you, and for your parents if you are a dependent student
Information on cash; savings and checking account balances; investments, including stocks and bonds and real estate (but not including the home in which you live); and business and farm assets for you, and for your parents if you are a dependent student
What is new to the FAFSA process?
Starting 2017–18 some changes were made to FAFSA forms that now require applicants to report income information from an earlier tax year.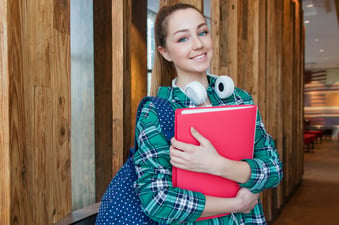 On the 2020–21 FAFSA form, you (and your parents, as appropriate) will report your 2018 income information, rather than your 2017 income information.
Since you'll probably already have filed your 2018 taxes by the time the FAFSA form launches, you'll be able to import your tax information into the FAFSA form right away using the IRS Data Retrieval Tool (DRT). (No more logging back in to update after filing taxes!)
Not everyone is eligible to use the IRS DRT; and the IRS DRT does not input all the financial information required on the FAFSA form. Therefore, you should have your 2018 tax return and 2018 IRS W-2 available for reference.
can I get help filling out my FAFSA?
If you need help filling out the FAFSA form, select the blue and white question mark icon next to a FAFSA question to view a "tool tip" that provides information about how to answer that question. Additionally, students can find resources available through the following resources:
In the online FAFSA form, you can select the "Help" button at the top of the page to reach the "FAFSA Help" page, where you can view trending FAFSA topics, browse FAQs, search for more information, or select "Contact Us." Once you select "Contact Us," you'll have the option of emailing your question or, during business hours, chatting (in English or Spanish) with live technical support staff.
Contact the financial aid office at the college or career school you plan to attend.
Check out the free video resources available through hocking.financialaidtv.com.
About our Financial Aid Department
Hocking College's Office of Financial Aid Services is located on the first floor of John Light Hall on the HC campus. The staff is able to assist students on the following walk-in hours Monday from 10:00 a.m. until 5:00 p.m. and Tuesday through Friday from 8:00 a.m. until 4:00 p.m.
Please be aware that the busiest times in the office are 2 – 3 weeks prior to the start of a semester and for 2 weeks after the start. During this time, their response to phone inquiries are limited.
To contact the staff please call 877.HOCKING, ext. 7061 or email financialaid@hocking.edu.