Did you know that your skin is the largest organ of your body? As your body's protector, the skin undergoes a lot of trials including invasions of unsuspecting enemies like the sun. July is UV Safety Awareness Month and we're here to shed some light on the dangers of sun exposure, as well as provide preventative care in order to keep you and your family safe this summer.
Backyard BBQs, days at the beach, and other summer celebrations lead us to spend a massive amount of time under the sun's harmful ultraviolet (UV) rays without even knowing it. Too much sun exposure can lead to vision problems including permanent damage to the eyes, premature aging of the skin, destruction of the immune system, and even skin cancer.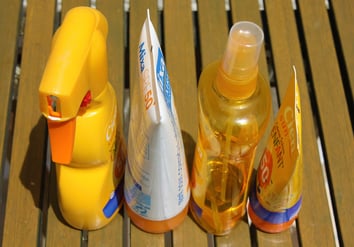 Below is a list of preventative care and recommendations in order for you to stay healthy this summer.
Use proper sunscreen.
The U.S. Food & Drug Administration (FDA) just released new regulations stating that sunscreen's Sun Protection Factor (SPF) should be at least SPF 15. This helps protect the skin from UV-A and UV-B rays, two types of UV rays of light emitted by the sun. SPF 15 is the lowest level of protection that you should use. However, aim for buying SPF 50 or higher and for extra protection, look for sunscreens that cover broad spectrum light rays.
Use the right amount of sunscreen.
With the excitement of summer finally being in the air, it's easy to forget how much sunscreen to apply and when to apply it. Apply at least an ounce, or a palm full, of sunscreen every two hours. If you're enjoying a day in the water or doing hard labor, you should apply sunscreen more often. Follow this rule even if your sunscreen is waterproof.
Stay in the shade.
Relaxing in the shade is one of the best ways to enjoy summer. This way you can still take part in all of the summer activities without being in the way of sun exposure.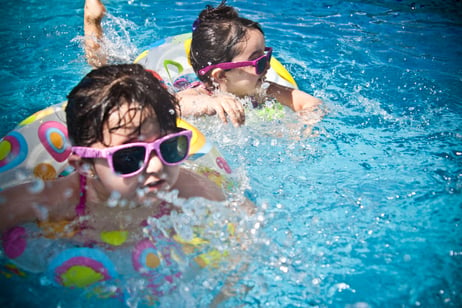 Wear sunglasses.
Protect your eyes while wearing your favorite pair of stylish sunglasses. However, take caution to sunglasses with lens that are almost completely black. This will cause your pupils to enlarge and have a higher intake of light, which will damage your eyes even more. Look for sunglasses with a yellow tint that are slightly see-through.
Cover up.
Hats, long-sleeve shirts, and pants are recommended to wear as an extra layer of protection. Look for clothing that is UV-protected and loose fitting to reduce your risk of heat exposure.
---
Everyone should use the above tips to reduce their amount of sun exposure, especially children and the elderly since they're at a higher risk of getting sunburns & other health concerns. However, those who have fair skin, freckles, light colored eyes, or lighter hair should also take extra precaution.
So, what do you do if you develop a sunburn?
Sunburns can appear within half-an-hour to 24-hours after excessive sun exposure. If you or someone you know happens to develop a sunburn, do the following:
Take an ibuprofen to reduce the pain of the burn
Cover the area(s) with aloe vera solution
Cover the area(s) with a cold pack
Seek medical attention if the area develops blisters or sores since this could be a sign of sun poisoning
In addition, look for areas of the skin that might develop new marks such as moles or freckles. If these areas change shape or color, contact your doctor to schedule an appointment. Be sure to monitor old marks of the skin as well. If these areas change shape or color, contact your doctor since this can be an indication of skin cancer and will need further medical examination.
Enjoy the thrills of summer this year while taking extra steps in preventative care. This is a sure way to keep you and your family happy and healthy all summer long.