Do you excel in math and science? Are you interested in a job that would not only benefit your community, but the planet as well? Does the prospect of following a career path that's literally overflowing with opportunities for advancement sound tempting? If so, then you sound like an ideal candidate to consider getting an Associate of Technical Studies; Concentration: Water/Wastewater Management Degree!
Forged in roots that can be traced back to the Bronze Age, the water/wastewater management industry has played an essential role in mankind's ongoing efforts to live more productive -and healthier- lives. In addition, some of the unique benefits of seeking a career in the water/wastewater management field include:
Guaranteed job security.
Vast job opportunities everywhere from major cities to rural communities.
The opportunity to work both indoors and outdoors.
Steady opportunities for career advancement.
A high probability for early retirement.
A median salary of $45.760.
Encouraging job prospects that project an estimated 124.000 water/wastewater management positions by 2024.
What Does It Take To Become A Water/Wastewater Management Employee?
Anyone interested in pursuing an Associate of Technical Studies; Concentration: Water/Wastewater Management Degree from Hocking College should be aware that in order to secure employment in this particular profession, applicants should possess the following physical requirements, and scholastic and work-related assets:
Physical Requirements
Ability to lift/carry/push/pull a minimum of 50 lbs
Ability to climb/crawl
Ability to deal with loud noises
Excellent manual dexterity
Good sense of smell
Near and far vision acuity
No fear of heights
No history of color blindness
No history of claustrophobia
Scholastic Assets
High school diploma or equivalent
Computer skills
Math skills: Algebra and Statistics
Science-based background: Chemistry and Biology
Workshop style class experience
Work Related Assets
Ability to pass a criminal background check
Ability to pass a drug/alcohol screen
Ability to read maps, charts, and graphs
Ability to work nights/weekends/ holidays
Ability to work with minimal supervision
Analytical skills
Crisis management skills
Familiarity with lab equipment
Familiarity with plumbing, and water supply fittings
Knowledge and experience pertaining to hand tools
Mechanically inclined
How Do You Decide Where to Go For Wastewater Management?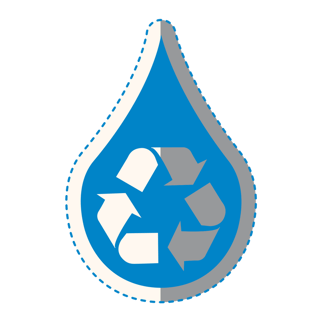 Students seriously interested in enrolling in a water/wastewater management degree program should ask themselves the following question before deciding upon a college:
How far away will I need to travel to find a college that offers a water/wastewater management degree?
Will the class sizes allow me to get one-on-one time with my instructors?
Will the program provide me with the opportunity to gain some genuine hands-on work experience in the water/wastewater management industry?
Will the program educate me about work-related safety procedures and precautions?
Will the program teach me everything I need to know about the wastewater recycling process?
Will the curriculum include classes that explore the relationship between the water/wastewater management industry and the environment?
Will the program introduce me to any essential pieces of equipment I need to be familiar with?
Will the program help me improve my communication skills?
Will I be able to live on-campus?
Will I be able to get my degree in an acceptable amount of time?
Will I be eligible for employment as soon as I get my degree?

---

Need more help with deciding on the right college for you? Use these tips.

---
Reasons To Pursue A Water/Wastewater Management Degree At Hocking College
The only thing more important than deciding upon a career path is finding exactly the right school to help you fulfill your professional destiny. Therefore, making the decision to attend Hocking College will offer students interested in obtaining their Associate of Technical Studies; Concentration: Water/Wastewater Management Degree with the following advantages:
The water/wastewater management program at Hocking College is currently the only one of its kind being offered in Southeast Ohio.
Smaller class sizes that allow students more one-on-one time with instructors.
Hands-on specialized training in how to keep a wastewater treatment plant fully operational on a 24/7/ 365 days a year basis.
The opportunity to take both an Occupational Safety & Health Administration (OSHA) 30-Hour Safety class, and a OSHA 40-hr HazWoper Health and Safety class.
Hands-on specialized training in all aspects of the wastewater recycling process-from the collection of wastewater to its treatment, and eventual distribution back into the environment.
Classes such as Environmental Ethics, Environmental Science and Environmental Geology that teach students how different aspects of the environment relate to the water/wastewater management industry.
Hand-on specialized training in how to use both a Global Positioning System (GPS) and a Geographic Information System (GIS).
Speech and English Composition classes to help students improve upon their oral, and verbal, communication skills.
Hocking College is the only two year college in the area with residence halls.
The opportunity to receive their Associate of Technical Studies; Concentration: Water/Wastewater Management Degree in only four semesters.
The potential to begin a promising career as an unclassified wastewater treatment plant employee immediately after graduation.