Wells Fargo recently introduced their Wells Fargo Private Consolidation Loan Program. This option offers students the opportunity to refinance their federal and private student loans.

This loan consolidation program also offers protection options to students that helps them comprehend the benefits and trade-offs when they consolidate federal student loans into a private student loan.
What is Wells Fargo?
Founded back in March 1852, Wells Fargo & Company is a diversified, community-based financial services company that currently has $1.9 trillion in assets.
Wells Fargo is headquartered in San Francisco and provides banking, investment, and mortgage products and services to millions of customers. They currently serve one in three households in the U.S. in 7,800 locations.
Their ongoing mission is to satisfy their customers' financial needs and help them achieve and maintain financial success.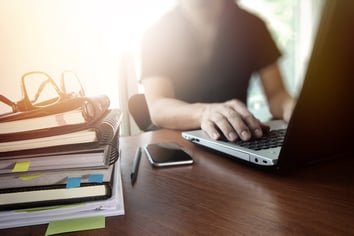 What Are Some of the Benefits of This Program?
Their program offers a new digital tool designed to help customers understand how each of their loans is impacted by student loan consolidation. They offer a payment term of five, seven, and 10 years in addition to their existing 15 or 20 year terms. This is based on credit qualifications and the amount of the loan.
Lastly, this program offers increased loan limits based on credit history, level of academic achievement, and field of study.
Where Can I Get More Information About This Program?
Anyone who needs more information about the Wells Fargo Private Consolidation Loan Product can call 1-877-699-5444 or visit their website.
Where Can I Get More Information About My Financial Aid Options?
If you're a Hocking College student who wants to seek out other financial aid opportunities, visit Hocking College's Financial Aid webpage or contact Executive Director of Financial Aid, Deneene Merchant, at merchant@hocking.edu.