Do you love the outdoors? Are you interested in conservation and protecting the environment? Would you enjoy a career that required you to plant trees, give presentations on outdoor fire safety, and conduct tours at national parks? If this sounds like you then perhaps you should consider becoming a forest technician.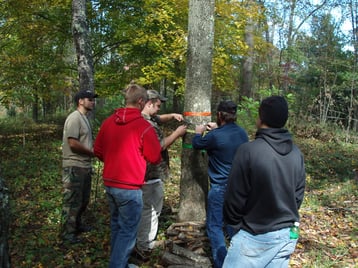 What Are The Advantages Of Becoming A Forest Technician?
The following are some of the advantages of becoming a forest technician:
Work both indoors and outdoors
Work in a leadership position
Help protect, maintain, and educate the public about the environment
Entry-level positions only require an associates degree
Make an estimated salary of $38,260 annually
What Are The Job Duties Of A Forest Technician?
Anyone who becomes a forest technician will be expected to perform the following job duties:
Assist in the conservation of soil, water, and other natural resources
Prepare and proof maps
Collect biological specimens
Coordinate public awareness programs
Develop technical and scientific databases
Collect and analyze forest data
Document environmental conditions
Supervise field crews
Educate the public
Investigate complaints
Plant seedlings
Take part in search and rescue missions
Prepare documentation for permits and licenses
Set up a laboratory and field equipment
Where Can I Get My Degree In Forest Management?
Hocking College in Nelsonville, Ohio currently offers a degree program in forest management. In just four semesters, you could have your Associate of Applied Science in Forest Management degree and then begin your career in this exciting industry. Anyone interested in becoming a forest technician should check out Hocking College's Forest Management program by contacting Program Manager Jim Harding by email: hardingj34491@hocking.edu or by phone: (740) 753-6090.