The closer spring break gets the more anxious thousands of college students become to begin their annual migration to the nearest beach for some much needed rest and relaxation.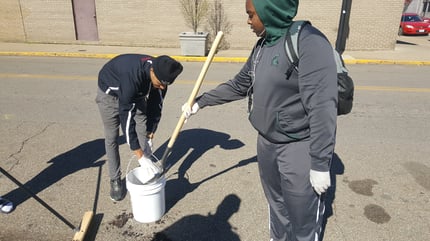 But what about those students who've already done that and want to try something new? And what about students who prefer being productive over spending the week partying? Are there any spring break alternatives out there that might appeal to them?
Yes! There is a way students can take both a traditional spring break and doing something that's fun and fulfilling. They can spend their time volunteering.
The following list represents the rewards of choosing to do voluntary work:
Learn new skills
Perfect old skills
Helps build character
Open new career doors
Meet new people
Boosts self-confidence
Chance to improve the lives of others
Improves team work skills
Sharpens interpersonal skills
Creates community awareness
Develop a sense of empathy
Encourages a sense of purpose
However, before you begin looking for places to do volunteer work, you must be prepared to meet the following expectations:
You'll need to go through an orientation period
You'll be expected to follow certain rules and regulations
Be prepared to keep a much more regimented schedule
Don't overstep your professional boundaries
Keep your personal life separate from your volunteer-related responsibilities
In conjunction, students at Hocking College are fortunate to live in a community that offers them a multitude of opportunities to volunteer their time and effort. The list below details many places in the area that accept volunteers.
Opportunities in Albany, Ohio
Albany Community Senior Center
Opportunities in Athens, Ohio
Serenity Grove Women's Recovery House
Opportunities in Logan, Ohio
Opportunities in Nelsonville, Ohio
Opportunities in The Plains, Ohio
Opportunities in Pomeroy, Ohio
Meigs County Canine Rescue & Adoption Center