NELSONVILLE, Ohio—The Hocking College women's basketball team won its second game of the season, Wednesday, March 24, against the Clark State Eagles, 64-51.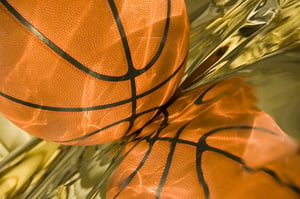 A week had passed since the Hawks and Eagles had competed against each other, and Hocking was looking to end the year on a high note. However, the contest was more lopsided this week, with the Hawks pushing past the Eagles to end their season on a two-game winning streak.
Hocking used a 6-0 run with 5:39 left in the first quarter to take the early lead. At the end of the first quarter, the Hawks led 19-10. They got hot in the second quarter as they pushed their lead to 16 with less than three minutes to go to the break. Clark State went on its own 8-0 run to bring the Eagles back into the ballgame, but Hocking finished the first half strong and took a 28-20 lead into halftime.
The second half started with a quick strike from Clark State as they brought the score to within four points, but the Hawks rattled off 14 points to finish the third quarter on a strong note, leading 44-32. During the fourth quarter, Clark State head coach Jay Etter was handed two technical fouls and ejected from the game. Spirits were high on the Hawk sideline as Coach Travecia Franklin willed the team to keep pushing to put away the Eagles. With 8:12 left in the game, the Hawks held a commanding 16-point lead and won the game with a 13-point margin.
The Hawks' leading scorer was Jada Lazaro, with 21 points, 17 coming in the second half. Lazaro also tallied five rebounds and five assists. The Hawks' second-leading scorer was Peyton Campbell, with 15 points and two rebounds. India Clark added 11 points. Jasmine Manuel led the team in rebounds with 17 and collected a double-double with 10 points.
The Eagles' leading scorer was Kelsey Boggs, with a total of 14 points and two rebounds. The Eagles' second-leading scorer was Mikalia McIntosh, with 13 points, eight rebounds and five assists.
The Hawks finish the season on a two-game win streak, both over the Clark State Eagles, as their record goes to 2-5 overall.