Nelsonville, Ohio—The Hocking College women's basketball team lost to the Bryant & Stratton Bobcats, 74-69, on Saturday, March 6, 2021.
The Hawks came out hot and converted bucket after bucket as they battled the Bobcats in an evenly contested first half.
The game was exciting and showed much improvement from the season's first matchup between the two teams. Sophomore point guard Jada Lazaro led the Hawks in scoring with 25 points, 15 of them coming from the free-throw line. She also grabbed seven rebounds. Sophomore forward Jasmine Manuel had a career performance with 21 points and a school-record 34 rebounds as she helped the Hawks stay close the entire game.
A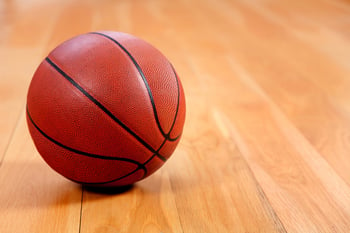 t halftime, the Bobcats and Hawks were tied, 26-26. In the second half, the Bobcats outscored the Hawks 48-43, with most of the scoring coming from Keera Wilson and Rajana Cox. Wilson led the Bobcats' with a total of 23 points along with four rebounds and six assists. Cox added 13 points, four rebounds and a half-dozen assists.
The Hawks trailed by as many as 14 points in the fourth quarter but were kept in the game by out-rebounding and out-hustling the Bobcats and converting turnovers into points. While the game was competitive, the Hawks lost by five points after being dominated in the first meeting of the season by the Bobcats, 80-59.
The Hocking College women's basketball team's next game will once again be against Bryant & Stratton College at 5 p.m. on Saturday, March 13, 2021, at HoopTech in North Ridgeville, Ohio.