Did you know that today (September 16) is National Working Parents Day? The purpose of this unofficial holiday is to celebrate mothers and fathers who hold down a job, in addition to raising their children. It's also a tribute to those working parents who hope to improve their family's financial situation by going back to school and pursuing a college degree.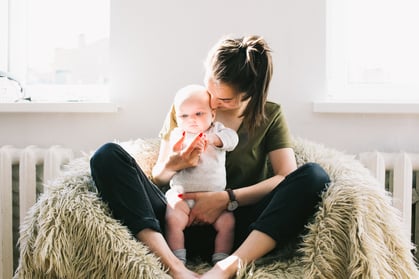 If you're a working parent who is heading back to school, here are 12 things to remember.
Take care of yourself. Getting plenty of rest, eating right, and staying hydrated will help you stay alert and become more focused.
Create a support system. Make sure friends and family members are aware of your situation. Find out who'll truly be there for you so that you have a clear idea of who you can count on in case of an emergency.
Keep the lines of communication open. Help your children adjust to you becoming a student again by encouraging them to express how this change is affecting them. This way you can address issues before they become problems.
Keep in contact with your advisor. Call or email your advisor when you have a problem or have questions about something.
Start looking for scholarships. Obtaining scholarships from businesses and/or nonprofits will lessen your concerns about how you're going to pay for your education.
Establish friendships with fellow classmates. If you ever have to miss class, being friends with a classmate means you'll know someone who you can borrow notes from, as well as someone who can catch you up on what you missed.
Organize a study group. Reaching out to classmates and asking them to be part of a study group is a good idea, especially if you're struggling with a particular class.
Try to become more flexible. Try to take things as they come and

adjust to the demands of your new schedule. By doing so it'll help you feel less stressed.

Have a back-up sitter. Just in case your regular sitter has to cancel, it's always a good idea to have someone else in mind you could call to fill in.
Know when to say when. The best way to avoid academic burnout is to know your mental and physical limitations, and not stretch them beyond those boundaries.
Don't give in to guilt. Whenever you feel guilty about spending more time at school than with your children, try looking at the bigger picture

and realize how getting an education will better your lives.

Take advantage of your school's mental health resources. When you feel overwhelmed and under pressure, talking to someone from your school's counseling center will help you get the advice you need to get yourself back on track.
If you're a working parent who's enrolling in Hocking College and need some guidance or direction, contact the Counseling Center at (740) 753-6564. The center is located in Oakley Hall, Room 210 and operates on the following schedule:
Monday, Wednesday, and Friday: 9 AM — 5 PM
Tuesday and Thursday: 11 AM — 7 PM
Saturday and Sunday: 10 AM — 3 PM