Getting fired from a job is one of the few experiences in life that can affect you on a multitude of levels, ranging from emotional to financial. While being dismissed from a job can be devastating, many times this can turn out to be an unexpected blessing in disguise. Furthermore, embracing being let go can prevent you from allowing a potential turning point to turn into a point of no return. Listed below are some suggestions that might help you consider the positive aspects of being fired.
Try Embracing Some Humility
While it's healthy to have a positive self-image, it's never a good idea to let your ego become so huge that you think you can get away with anything, especially on a job site. Chances are if you were fired from a job it was because your ego out grew your cubicle and you began breaking the rules. Therefore, having your ego deflate is a good way to gain some humility and realize that in a job situation any rules that are put in place always apply to you.
Consider Rethinking Your Career Path
Instead of dwelling on what you've lost, maybe it's a good time to do some serious soul searching. Asking yourself questions like, "How really satisfied am I with mycareer choice?" and "Is this really something I want to do for the rest of my life?" will help you determine if you're on the right career path, or if it's time to take a detour.
Own Your Character Defects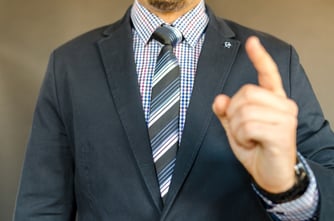 Although you may prefer to have people think you were fired because your boss was mean, chances are there were things you said and did that motivated them to let you go. Maybe you were fired because you were always late, careless with your duties, or took too many personal phone calls. Regardless of what the reason was, now is the time to own them and consider what you can do to resist them.
Defy Your Comfort Zone
Many times people remain working for a company not because they're happy, but because they're comfortable. Although they may not enjoy what they do, they stay with the same employer for years because they know what to expect on a day-to-day basis. While this kind of "no surprises" atmosphere might sound tempting, many times the more comfortable a work situation becomes the more stagnant their employees become. Therefore, being fired gives you the perfect opportunity to break out of your comfort zone, get back into the job market, and perhaps try something completely new.
Get Some Gratitude
Many times when someone gets fired from a job it's because they didn't appreciate how good they really had it there. However, their tune abruptly changes once they're forced to take other jobs that make their previous place of employment look like a virtual paradise. Instead of feeling sorry for yourself, you'll find it more productive to adopt an attitude of gratitude and realize that it's better to have a job than no job at all.