Nothing says summer quite like sitting in a packed stadium with friends, listening to your favorite musical artist perform live. Luckily for residents in Southeast Ohio, there are plenty of performances in the area to keep you busy for the rest of summer.
Check out these 6 must-see music festivals in Ohio:

Lancaster Music Festival
July 19 - July 28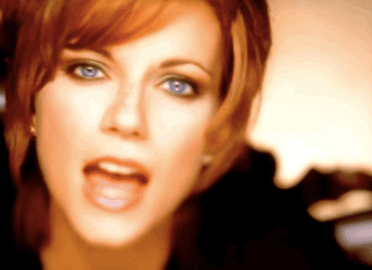 Where: Various Locations Throughout Lancaster, OH
Featured Artists: Martina McBride, Dennis DeYoung, Tom Petty Tribute, Disney® Live!, Slaid Cleaves.
Located just 30 miles Northwest of Nelsonville, the Lancaster Music Festival offers a variety of performances across the entire city of Lancaster. According to the Lancaster Music Festival website, the Lancaster Festival celebrates the artistic creativity of all cultures, serving as the foundation of year-round community efforts to nurture participation in the arts.
Visitors of the Lancaster Music Festival can also enjoy events such as the Art Walk in Historic Downtown Lancaster, Theatre productions at OU-L, Bike Races, and more.


THE DIAMOND MUSIC FESTIVAL
Last Full Weekend of July
Where: Isaac Walton Clubhouse on Lake Logan
Featured Artists: Coal Cave Hollow Boys, Without Papers & Friends, Chazamatazz, Appalachian Hillside Revolution, Michael Coe, and more.
Looking for a festival a little closer to Nelsonville? Look no further than the Diamond Music Festival held at Lake Logan.
This event was actually started in Nelsonville by Nick Collura, owner of Insea Sound Shop. After witnessing countless back porch jam sessions by local musicians, Collura was inspired and held the first Diamond Music Festival in 1999.
Because of its growing popularity, this event has since moved to Lake Logan. Attendees can now camp out for this two-day annual festival on the last full weekend of July.
THE OHIO STATE FAIR
July 25 - August 5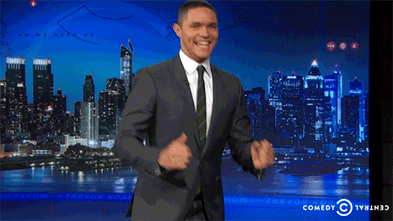 Where: Celeste Center at the Franklin County Fairgrounds in Columbus, Ohio.
Featured Artists: The Beach Boys, Reba McEntire, TLC, En Vogue, The Commodores, Trevor Noah, Casting Crowns, Cheap Trick, Styx, Jeff Dunham, Lee Brice, Brothers Osborne, and Kidz Bop.
The Ohio State Fair has been an Ohio tradition since 1850. The event hosts a variety of activities and exhibits, includes more than 60 fair rides, and features an 8-acre natural resources park with free kiddie fishing, canoeing, and more.
Although this event is known for highlighting the agriculture and farming done in Ohio, many big names come to perform at the Celeste Center during the Ohio State Fair every year. Previous performers include Pentatonix, Rascal Flatts, Gabriel Iglesias, and Alabama.


BIG BEND BLUES FESTIVAL
July 27 & 28
Where: Riverside Amphitheatre in downtown Pomeroy, Ohio
Featured Artists: Dwayne Dopsie, Lance Lopez, Angela Perley, Chris Leary, and Joanna Connor.
Located just over 37 miles South of Nelsonville sits the village of Pomeroy, Ohio with a population of 1,852. For two-days this village serves as host to a Blues, Roots and Rock concert known as the Big Bend Blues Festival. This event is put on annually by the Pomeroy Blues & Jazz Society and draws quite the crowd year after year.


Jamboree in the Hills
July 19 - July 22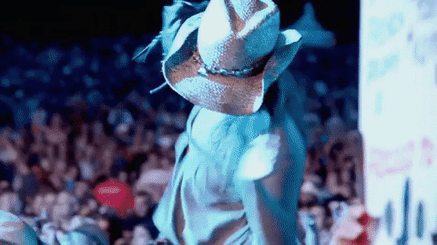 Where: Belmont, Ohio
Featured Artists: Craig Morgan, Travis Tritt, Charlie Daniels Band, Toby Keith, Big & Rich, Brantley Gilbert, Gretchen Wilson, Neal McCoy, Joe Diffie.
Since 1977, Jamboree in the Hills has brought more than 100,000 country music fans to Belmont, Ohio for a 4-day outdoor music festival that features camping, music, and fun. If you're coming from Nelsonville, the trip to this festival will be about 2 hours, but it is sure to be worth the drive.
Tickets start at $225 and do not include camping passes. For those who prefer not to pitch their own tent, nearby hotels are available as well as Jambo Glam "Glamping" options.


Canal Winchester Blues & Rib Fest
July 27 & 28
Where: Old Downtown Canal Winchester
Featured Artists: Toronzo Cannon, Sean Chambers, Joanna Connor, Joe Moss, Molly Winters, Omar Coleman, and Laurie Jane.
If you jump on Route 33 towards Columbus, make sure you get off at Canal Winchester for the Canal Winchester Blues & Rib Fest taking place on July 27 & 28. This 2-day street festival is free admission and draws an estimated attendance of 32,000 people. Two stages, a variety of food options, and activities for the kids make this the perfect weekend getaway.