The next semester of college is on the horizon and it's time to schedule classes again. Scheduling college classes is something that most students find daunting and confusing. Whether this is your first time scheduling classes or your fourth, follow these eight easy steps to make scheduling painless and stress-free.
1) Review your class options.
If you've already determined your major, the college or university will make a list of classes that you must complete in order to be eligible for graduation. Check that list and pick a few classes that you know you want to take this upcoming semester. Next, check the course catalog to find which classes the college or university will be offering during the semester and see when those classes are available.

(Note: Certain classes are only offered during certain semesters, so you need to make sure you meet the requirements and take them at the appropriate time.)

If you are undecided on your major or if you're thinking about changing your major, take a few classes that spark your interest. These classes will help you determine which major or career field is right for you. These classes can also lead you to adding a minor or certificate to your major.


2) Schedule a visit with your advisor.
Advisors are one of the most undervalued resources on college campuses. Advisors are normally professors and know the in's and out's of the college or university. When meeting with your advisor, make sure to come prepared with a rough draft of the schedule you want to have. Your advisor can then offer improvements or make suggestions to help you plan for your best semester yet.


3) Research your professors.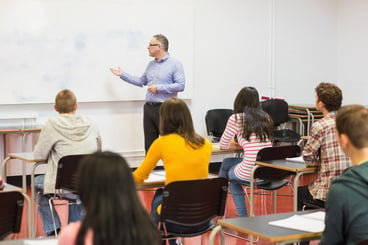 Most classes are offered at different times by different professors throughout the day or week to accommodate a variety of busy schedules. Websites such as Rate My Professors are really helpful to students because they offer real reviews by real students on different professors throughout the country. You can visit websites like this and read the reviews on your professors to get a realistic idea about how your class will be throughout the semester. However, take each review with a grain of salt. Different students perceive professors in different ways, so someone might write a bad review for a professor that you might really like. Do not completely rely on these reviews to help determine if you should take a class or not. However, if a professor has a lot of bad reviews, consider taking that class with a different professor.


4) Schedule your classes early.
The last thing you want to do is wait to schedule your classes. Scheduling early increases your chances of getting into all of the classes you want to take. It also gives you time to drop or add classes, making your schedule more flexible to changes. The earlier you schedule, the better off you will be.


5) Balance your schedule.
When forming your upcoming schedule, make sure that it is balanced with a few challenging classes and a few moderate classes. You'll appreciate doing this in the future because you won't want to take all of your easy classes the first semester and be left with the hard classes during your last semester. If you balance your schedule correctly, you will also save your GPA because you will have a higher probability of getting better grades. Balancing your schedule will be your path to success.


6) Know your habits.
More often than not, students think that they can take night classes and spend the morning sleeping or playing video games. Be the type of student that breaks these bad habits. Schedule classes in the morning so that you'll be more productive during the day. However, if you know you're not going to wake up for an 8 a.m. class, try scheduling a 9 a.m. or 10 a.m. class at the latest. That way you can go to class and study during the day in order to free up your night to spend time with friends.


7) Know your limits.
Students also try to schedule too many classes all at the same time. College is a marathon, not a race. Aim for taking around 15 credit hours per semester so that you're still on track to graduate on time, but still have time to relax and get involved on campus.


8) Take into consideration extra-curricular activities.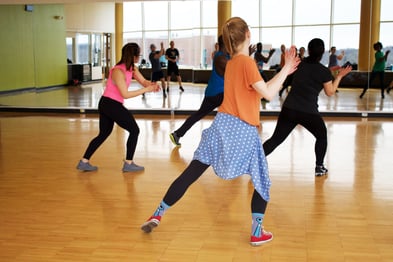 Extra-curricular activities are the perfect opportunity to explore your different interests while also giving yourself a break from classes and studying. Make sure to allow yourself time to attend meetings or activities for various clubs or groups that you may join on campus. Give yourself a little time to have fun, you've earned it!