Are you interested in becoming a Natural Resources (NR) Law Enforcement Officer, but are a little unsure of what all they do? If so, below are some examples in which an on-duty NR Law Enforcement professional could find themselves doing on a daily basis.
Working outside in some of the most beautiful places on earth
Working with visitors most of which are on vacation, off from work, or out enjoying nature
Hiking a trail, driving a boat, riding a horse, operating an ATV, or walking the beach
Helping a frightened child who's lost
Rappelling over a cliff to save the life of a fallen park visitor
Rescuing capsized boaters from a swollen river
Having conversations of hunting, fishing, boating, hiking, and nature interpretation
Preserving and protecting both natural resources and visitors
What Else Does A Natural Resources Law Enforcement Professional Do?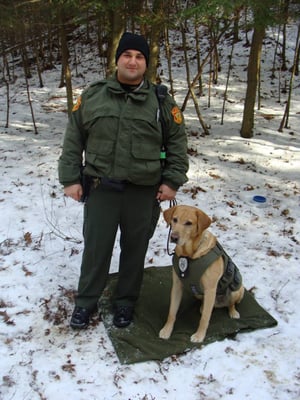 In addition to the examples listed above, a NR Law Enforcement also has the responsibility to make their presence known when they're on duty. These professionals should stay as visible as possible, and not stay put in their vehicle in order to observe what's going on in their jurisdiction. These actions are the components of community policing. NR Officers invented this concept long before it was coined by traditional law enforcement.
NR Officers also need to excel in diplomacy. For example, if an officer catches someone being destructive to natural resources, they must make the violator aware of their actions in a manner that will not discourage them from returning. Handling violators in this manner is important because if people aren't made to feel welcomed, they'll stop coming back. As a result, the number of officers needed to patrol that area will begin to decrease as a result of the lack of visitors.
Where Can I Get Training to Become a Natural Resources Law Enforcement Officer?
The principles listed above are the cornerstones of the Natural Resources Law Enforcement program at Hocking College, which is located in Nelsonville, OH. You'll also receive the professional training required to handle diverse enforcement situations, in addition to a science-oriented background focusing on nature that all NR Law Enforcement Officers need to succeed.
Anyone interested in finding out more about Hocking College's Natural Resources Law Enforcement program should contact Program Manager, Ken Temple, by email at templek@hocking.edu or by phone at (740) 753-6276.