"Beer is what really caused civilization to occur," Eric Hedin, specialist for the Fermentation Science program for Hocking College, said. "The people came together to gather the barley to make beers. Civilization and community were formed around alcohol."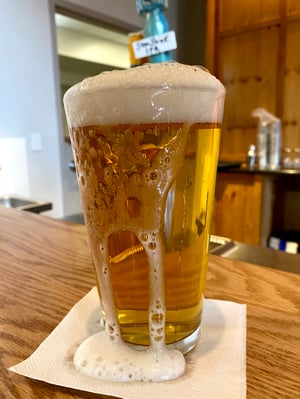 Hedin hopes people can find that sense of community Thursday and Friday nights at the Star Brick Brewing Brew Pub at the Lodge, 15570 Ohio 691.
The pub features craft beers brewed by Hocking College students in the Fermentation Science program. Students also develop the recipes for most of the beers.
Currently, only two beers are on tap, both available for $4 a pint. Hocking River Red, an extra special bitter, and Star Brick IPA, what Hedin describes as "juicy and hazy dry-hopped IPA." Star Brick IPA will be available at Rhapsody in mid-February.
Three more beers are in the works:
A pale ale that's about two weeks from being on tap.
A stout developed in mid-February by Hocking College students.
A light beer called Hawk's Light that Hedin compared stylistically to Miller Light and Coors Light.
Students also run the pub. Hedin encourages them to mingle with customers and talk about the beers they craft.
"Most of them want to be able to have their own brewpub sometime in the future," Hedin said. Learning how to interact and greet customers is part of that process, and the pub serves as a space for students to get comfortable with that aspect of the brewing business.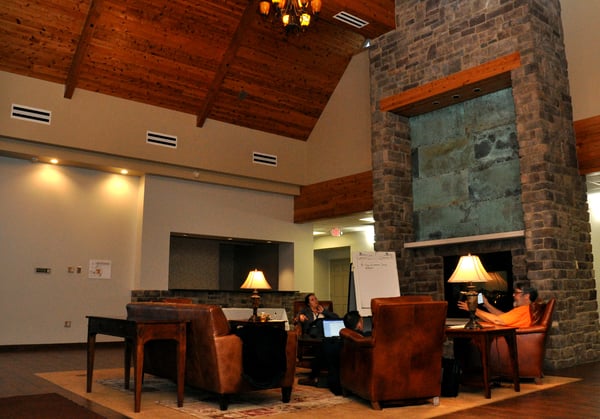 Hedin said it's a joyful feeling when he sees his students interact with customers. He recalled seeing the look of pride on the face of Ben Saunders, who graduated from the program, after seeing people try the Star Brick IPA he developed.
"It's a nice comfortable, cozy pub here," Hedin said.
He added that once renovations are finished on the hotel rooms at the Lodge service and options for the brewpub will expand. For now, though, it's open from 5-7 p.m. Thursdays and Fridays.
"We're just trying to get people used to coming over here and enjoying our beers," Hedin said.
And maybe there they'll craft a community with those brews.
About the Fermentation Science program
The Associate of Applied Science in Fermentation Science includes majors in Craft Brewing, Viticulture/Winemaking, Distilled Spirits and Culinary Fermentation. Students in the Fermentation Science program have a unique opportunity to learn in real-world training laboratories. They will receive hands-on training as they immerse themselves in three different businesses owned and operated by the college: Rhapsody fine-dining restaurant, The Lodge Conference Center and the New Straitsville Distillery.
For more information about the Fermentation Science program at Hocking College contact program manager Susanna Krutsch by email at krutschs@hocking.edu or by phone at 740-753-7608.