Standing out in a crowded job market isn't always easy. One way to set yourself apart from the crowd is to take a certificate training program.
A recent Indeed.com blog post highlighted 10 high-paying certificates for jobs. Hocking College offers 12 certificate programs that can be used to give yourself a leg up in your career. Some of the careers those programs connect to are included on Indeed's list, such as:
Emergency Medical Technician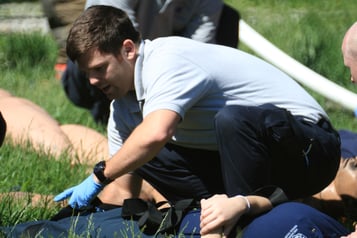 Students can enroll in a 16-week course through Hocking College's School of Public Safety to become an EMT. Three moresemesters can prepare student to become an Advanced Life Support Paramedic.
Both tracks ready students to take the required tests to become certified EMTs and paramedics in Ohio. Graduates often work as EMTs and paramedics with municipal fire departments and publicly- and privately-owned emergency services.
For more information contact EMS Program Manager Robert Cornwell. He can be reached by email at cornwellr@hocking.edu or by phone at 740-753-6476.
Firefighter
Hocking College offers a 16-week course of study to get students prepared for a career as a firefighter. The program's experienced, certified instructors teach firefighting skills in a hands-on environment using the college's enclosed burn building and fire trucks.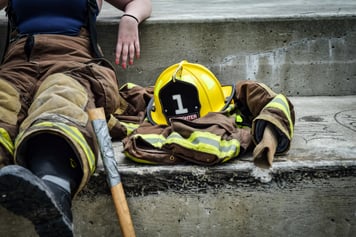 Students who successfully complete the program will beprepared to take the state Firefighter I and Firefighter II certification exams, learn CPR and first aid and emergency vehicle defensive driving. Students in this program consistently achieve a 100% passing rate on the state-certification exam. The firefighter and EMT/Paramedic certificate programs can be combined with a handful of other classes to complete an associate's degree in Fire and Emergency Medical Services.
For more information contact Fire Science Program Manager Richard Best. He can be reached by email at bestr35625@hocking.edu or by phone at 740-753-6493.
Real Estate
In 16 weeks a student can complete Hocking College's four-course certificate program that prepares them to take Ohio's real estate exams. These four pre-licensure classes are required before students can take Ohio's Real Estate Salesperson Exam. The certificate can be taken as part of the college's business management degree.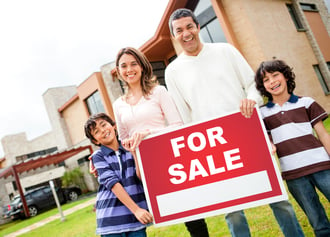 Students who complete the program are prepared to become real estate agents, investors, realtors or property managers. Best of all, the course is 100% online. Getting an associate's degree in Business Management and Entrepreneurship with the real estate certificate puts students on track to become a real estate broker.
For more information contact Business and Entrepreneurship Program Manger Micah Covert by email at covertm29000@hocking.edu or by phone at 740-753-7213.



Hocking College also offers certificate programs for massage therapy, canine training, canine grooming, geographic information and global positioning systems, timber harvesting and tree care, commercial driver's license, heavy equipment operator, welding and Ohio peace officers basic.
Students can continue most of the college's certificate programs into full associate's degrees to make themselves standout even more in the job market.