If you like shopping for bargains on Black Friday, but don't want to get up at 4 a.m. and deal with the crowds, then Amazon Prime Day might be the shopping experience suited for you.
What is Amazon Prime Day?
Scheduled to begin today (July 15), Amazon Prime Day is a global shopping event for Amazon Prime members only. Over a 48-hour period, members will get the chance to choose from over a million discounted items.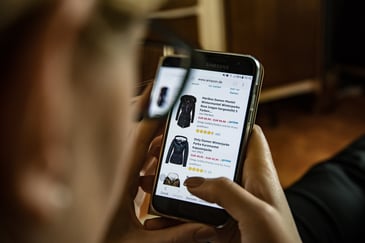 In addition, Amazon Prime members in the U.S. now have the chance to shop alongside consumers from other countries including Australia, France, Italy, Japan, and the United Arab Emirates.
What Items Are On Sale?
Amazon's 100 million Prime members will be able to find deals on every item the service currently offers including health & beauty products, clothing & accessories, sporting goods, baby items, furniture, and electronics.
How Much Does It Cost to Join?
The cost for Amazon Prime varies on which membership you choose, which are per month ($12.99) or annually ($119). There's also a discounted membership available to EBT and Medicaid cardholders which costs $5.99 a month. That is available to each user for up to four years.
However, Amazon does offer a 30-day free trial for general users if you're not looking for a year-long commitment.
How Do I Join?
Signing up for a membership is easy and anyone interested in joining can do so by following these steps:
Go to Amazon's website.
Decide which membership works best for you and go through the sign-up process.
Download the Amazon App to get notifications on special deals.
Read their Prime Day newsletter to learn the ins and outs.
What Are the Advantages of a Membership?
By joining, Prime members will make themselves available to the following benefits:
Free 2-day shipping (or better)
Free 2-hour delivery
Free release-date delivery
Instant access to unlimited video streaming
Unlimited photo storage
Free books, audiobooks, magazines, and games
1-free eBook a month
Exclusive phone discounts
How Does Shopping On Amazon Benefit Hocking College?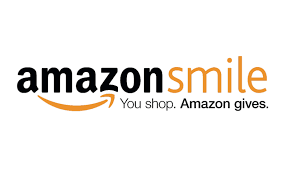 The Hocking College Foundation, a
not-for-profit 501(c)(3) corporation that provides scholarships to students and offers external support for the college's programs, students, faculty and staff,
has set up an AmazonSmile account.
AmazonSmile is a division of Amazon that offers shoppers the exact same products, prices, and shopping features while donating 0.5% of the purchase price of eligible items to the non-profit organization of their choice.
In order to donate to the Foundation, users have go to the AmazonSmile website and select Hocking College Foundation as their charity of choice. After that, it's simply time to go shopping! Each quarter Amazon will then send the Foundation the donated funds from all AmazonSmile purchases.
What is the Hocking College Foundation?
Since October 21, 1992, the Hocking College Foundation has been an essential part of Hocking College's ongoing efforts to help both the students and the community they serve. The Foundation's mission is to promote community awareness, build and nurture meaningful relationships, and connect community partners with giving opportunities that fulfill their philanthropic objectives while advancing the mission of Hocking College.
For more information about the Hocking College Foundation or their AmazonSmile account, contact Doug Wells at wellsd34471@hocking.edu or by phone at (740) 753-7010.