Are you interested in a career in health care? If so, have you considered becoming a medical laboratory technician (MLT)? MLTs are laboratory's generalists who work under the supervision of pathologists or laboratory technologists/scientists.
Those interested in pursuing a career in the MLT field will need to attain a two-year associates degree from a program at a community college, hospital, trade, or vocational school. Hocking College in Nelsonville, OH offers a Medical Laboratory Technician program in which students can obtain their Associate of Applied Science in Laboratory Sciences in only two years.
What Makes Hocking College's Medical Laboratory Technician Program Different?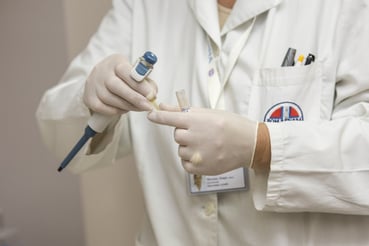 Students who enroll in Hocking College's Medical Lab Technician program will gain the skills they need to collect samples and perform tests to analyze bodily fluids, and other substances. Students will also have the opportunity to participate in practicums at local hospital laboratories. The medical laboratory technician program will also cover diverse functions in areas of pre-analytical, analytical, and post-analytical processes.
How Do I Qualify For This Program?
For entrance into Hocking College's MLT program, students need a high school transcript or GED, successful completion of semester one courses, the TEAS V exam, a physical, and immunization vaccinations.
Some of the other benchmarks prospective students need to meet include:
Attend an orientation session
Pass a drug screen
Pass a background check
Complete the core curriculum with a minimum GPA

of 2.5
In order to participate in a medical laboratory science educational program, students must be able to comply with program-designated essential functions, or request reasonable accommodations, to execute the following essential functions:
Demonstrate sound intellect
Have good organizational skills
Be an effective problem solver
Possess good motor skills
Have good hand-eye coordination
Demonstrate good dexterity
Possess a strong set of ethics
Have effective communication skills
Have critical thinking skills
Possess visual acuity to perform macroscopic and microscopic analyses, or read procedures, graphs, etc.
Be computer literate
Be able to work independently
Manage time efficiently
Comprehend, analyze, and synthesize various materials
Hold sound psychological health and stability
Are There Certification Requirements?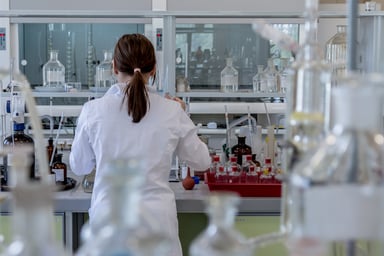 The American Society for Clinical Pathology (ASCP) Board of Certification is the standard certification for medical laboratory professionals. Some states require additional licensure.
Most MLT students apply for certification through the ASCP Board of Certification. The most common route is through education which requires an associates degree or at least 60 semester hours (or 90 quarter hours) of academic credit from a college/university accredited by a recognized regional or national accreditation program.
Hocking College's Program is accredited through the Higher Learning Commission (HLC) and seeking accreditation through the National Accrediting Agency for Clinical Laboratory Science (NAACLS).
Where Can I Find More Information About Hocking College's MLT Program?
Anyone interested in this program can contact the Medical Laboratory Technician program manager, Kimberly Ephlin, by phone at (740) 753-6356 or by email at ephlink@hocking.edu.