Hocking College offers over 50 hands-on programs, and was named the nation's first Higher Ed Entrepreneurial School in 2019 by the National Consortium for Entrepreneurship Education. Within the academic programs offered are many opportunities for immersive learning experiences where students can experience life on the job, including specific entrepreneurial ventures that coincide with the programs. These employment opportunities coincide with course work, giving students real-world work experience while in school; learning and building a resume simultaneously.
Farrier Science is one such program. Farriers are highly-skilled professionals that take care of hoof care for horses. This entails cleaning, trimming, and shoeing the hooves of horses. Hocking offers one of the few programs in the United States and is the only program in Ohio that offers an Associate Degree of Technical Study in Farrier Science and Business. This unique program combines farrier skills and business management, giving students the best of both worlds, working with horses and owning their own business.
Students learn the newest and safest techniques for shoeing horses as they develop skills on both gas and coal forges. They also learn corrective farrier skills as well as shoeing for performance. Classes such as care and handling, gait analysis, and nutrition provide students with a solid background in horse care.
The business portion of the program teaches students basic business skills such as management, accounting, marketing, development, and specific business skills to the equine industry.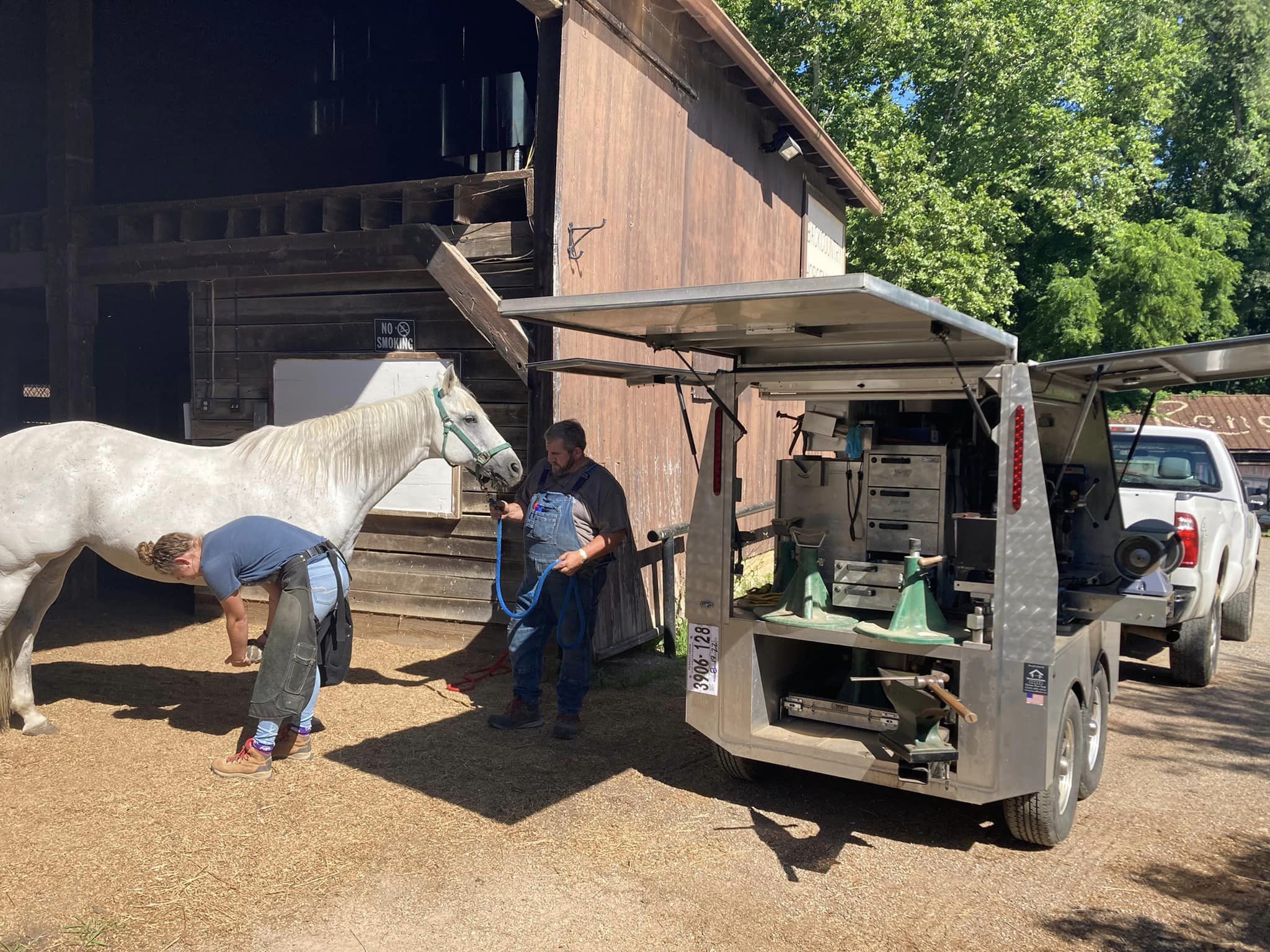 Because many farriers are self-employed, the entrepreneurial venture with this program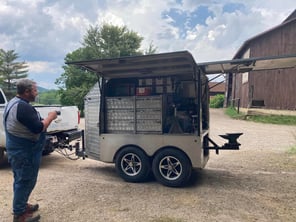 is a Farrier Trailer, where students service outside clients. This venture was made possible by the NACCE's 2021 Pitch for the Trades Competition in Minneapolis, MN, in October of 2021, for Entrepreneurship in Farrier Science. Dr. Dan Kelley, former Dean of Natural Resources for Hocking, pitched the idea of a Farrier Trailer, equipped with everything needed to shoe a horse and could travel to clients. The idea won, and the Hocking received a check for $25,000 to create a Farrier Trailer.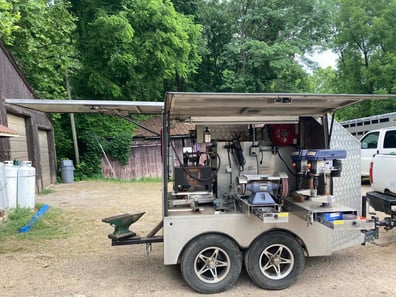 The Farrier Science Manager, Eric Wilt, who has been shoeing horses for 32 years, knew that for this venture to work for students enrolled in the program, the college needed a lot of horses for students to practice on, and while the school does have its horses, it wasn't enough to train the number of students enrolled in the program. This led to a contract between Hocking College and Ohio State University College of Veterinary Medicine to trim horses donated to the university at the Alice Lloyd Finley Memorial Veterinary Research Farm (Finley Farm) in Madison County, which encompasses 133 acres. Hocking's farrier students go to Finley Farms every other week to trim the horses.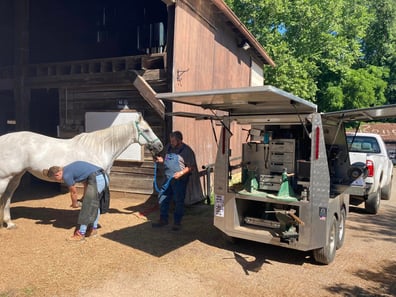 Wilt states, "shoeing horses is a great blend of talents, horse savvy and the skills of a blacksmith. A horseshoer definitely "rows their own boat." And that's also something I try to instill in my students. The are a lot of good horseshoers out there. But to be an "expert," you have to know things. Your mind has to be curious. Self-employment comes with self- motivation, self-education , and the willingness to self-improve."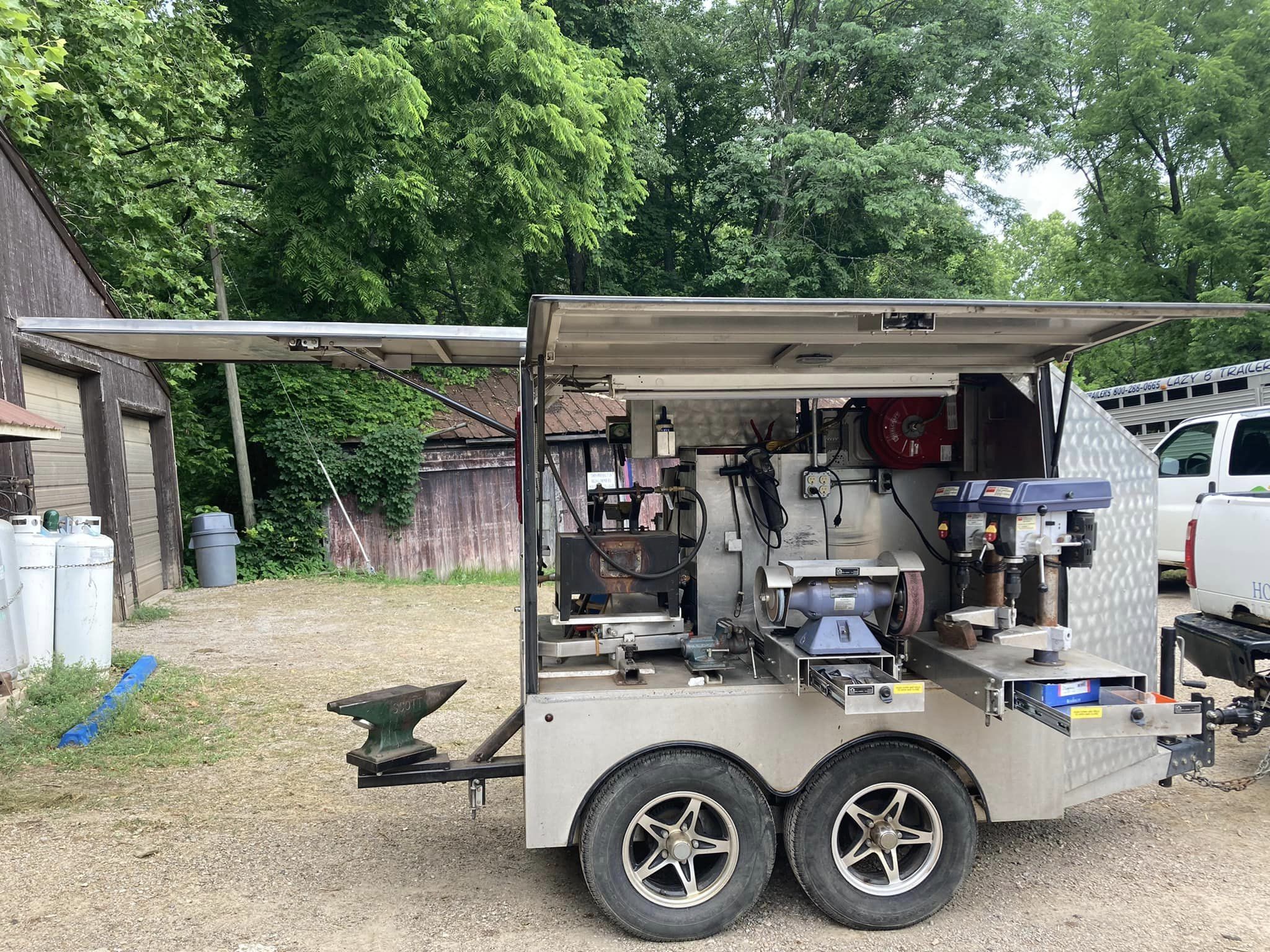 To learn more about Hocking College's Farrier Science program, contact admissions@hocking.edu or call 740-753-7050.