One day, Jason Perkins realized that his job at a meat farming and cutting business was seriously jeopardizing both his physical and emotional health.
Eager to carve out a brighter future for himself and his family, Perkins decided to enroll in Hocking College's Physical Therapy Assistant program.
A native of Wellston, Ohio, Perkins attended Wellston High School. Afterward, he labored for nearly 22 years at a family-owned meat farming and cutting operation.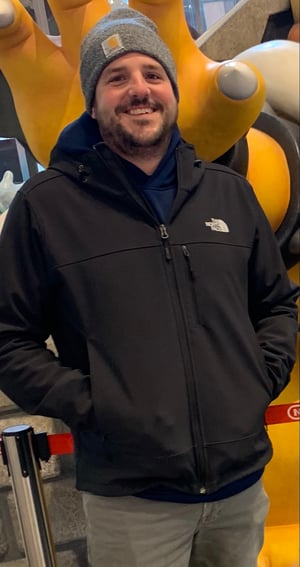 Although Perkins dabbled in other trades throughout his life —including several stints in the construction industry — he always found himself reluctantly returning to the family business.
Then for eight years, Perkins began managing the meat farming and cutting business. However, the physical demands of the job were becoming so overwhelming that on many occasions, Perkins found it difficult to even get out of bed in the morning.
At this point, a 37-year old Perkins finally realized that he needed to make a career change or risk becoming physically unable to do the job by the time he turned 50.
Perkins recalled how both his aunt and a close friend had improved their circumstances by getting into the field of physical therapy. Encouraged by their success, he decided to give the career path a try.
After enrolling in Hocking College's Physical Therapy Assistant program, Perkins discovered that his classes were demanding and "fun and interesting, manageable and early enough in the day, so you have the rest of your afternoon to do with as you please."
"Both of my instructors are very caring, and without them and their specific personalities, a lot more people would have trouble with the program," Perkins said.
"They complemented each other," he added. "What one doesn't have, the other does. They're both really great teachers who care about their students and the field in general."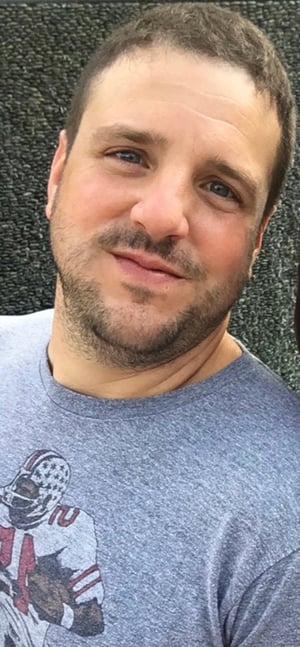 Perkins also discovered that he needed to become a more disciplined student if he was going to succeed in his classes.
"I quickly realized that it wasn't as easy as I thought it would be and that if I wanted to graduate, it was going to take more than studying the night before a test," he said.
More importantly, Perkins understood that if he didn't study hard and succeed in his classes, "I would end back up exactly where I was. That was a scary thought and a depressing one."
Perkins is scheduled to graduate in Autumn 2021. Until then, he plans to keep focusing his energy on his classes and working on his resume.
After graduation, this former meat operations manager has set his sights on working in a facility or program that treats athletes, owning his own home and providing a more financially secure future for his wife and two children.
"If you want a rewarding experience where you get to help people and work in different fields of physical therapy and have the ambition to do it, then this program is for you," Perkins said.
One student Perkins has already inspired to follow in his footsteps is his brother, who starts his PTA classes in the autumn of 2021.
For more information on this program, please contact PTA Program Manager Mary Ann Simon by email: simonm@hocking.edu or by phone: 740-753-6404 or 740-753-6406.