CARROLL, Ohio—The next session of Ready-to-Work programming at the Fairfield County Workforce Center starts June 7, this time with a focus on manufacturing.
The collaboration between Fairfield County, Ohio University Lancaster, Hocking College, and Eastland-Fairfield Career and Technical Schools will introduce participants to the skill-sets needed for successful careers in manufacturing.
The four-week program is priced at just $450, however, participants may apply for funding to cover the cost. Lunch will be provided daily to all participants.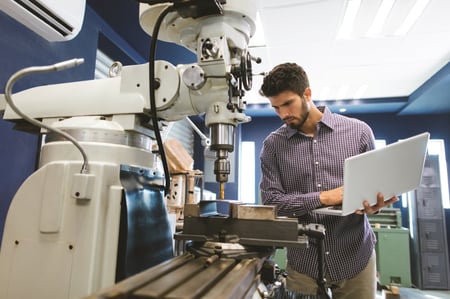 "We want to make this program as open and accessible to as many people as possible," Amanda Lemke, director of workforce innovation at Hocking College, said. "We have employers throughout central and southeastern Ohio with jobs that need filled. The Ready-to-Work Manufacturing program was developed with industry input, focussing on the in-demand skills employers are looking for."
During the program, participants will receive hands-on job training in:
Health and safety
Electrical
Forklift and scissor lift operation
Robotics and automation
Blueprint reading
Assembling and manufacturing processes
Management
General job skills
By the end of the course, they'll also receive safety certifications from OSHA and CPR and AED training.
Participants will work with career navigators who will help them identify and apply for a career in the manufacturing sector and have the opportunity to tour several Fairfield County manufacturing sites. Anyone who completes the program and is hired by a manufacturing partner may be eligible for special pay incentives as well.
"If you're interested in manufacturing or you're graduating high school and haven't picked a career, this is a great option," said Sean Terrell, Dean of Workforce Development at Hocking College. "And you'll have a career advisor that will work with you not just during the training, but after you're hired at a local manufacturer."
The in-person class runs on weekdays from 8 a.m.-5 p.m. from June 7-July 1, at the Fairfield County Workforce Center, 4465 Coonpath Rd. NW in Carroll, Ohio.
To sign-up for the Ready-to-Work Manufacturing program, visit http://bit.ly/FCWC_Manufacturing. If you have questions, please contact Amanda Lemke at lemkea@hocking.edu.