Not sure what to get the student in your life who is studying one of our programs? Don't worry — we've got you covered.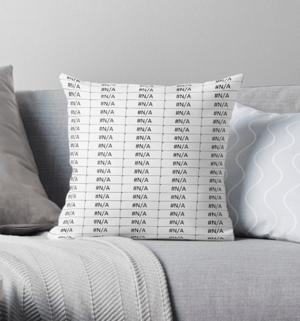 Looking for a gift for the accounting student in your life? Check out this "Excel Nightmare" Pillow from RedBubble. Expect to pay between $20 and $28 for this throw pillow.
Other clever designs include: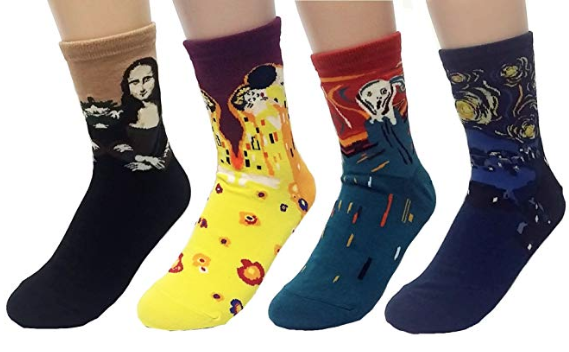 No matter what type of art student you have, whether they work with glass, pottery, pencil, or photos, you can't go wrong with giving them the classics. Check out these Art Masterpiece Collection Socks for just $14 on Amazon.
Looking for a specific painting? Find additional designs here.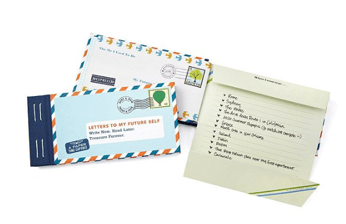 Do you have a student who is studying to get their Associate of Arts degree before moving on to a 4-year school? Consider getting them Letters to my Future Self from Uncommon Goods for $14.95.
This unique gift allows them to capture a moment in time through a correspondence-inspired time capsule that they can postmark and read years later. This gift comes with 12 letters -- and what better time to write a letter to your future self than while in college.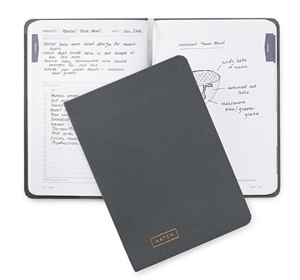 Know someone who is getting their Associate of Individualized Studies? Consider getting them a Hatch Ideas Notebook for $25 from Uncommon Goods.
This gorgeous, cloth-bound notebook is designed to help them transform daydreams into reality, through three sections: Conceive, Incubate, and Hatch. According to the description, the system breaks down grand ideas into realistic action items, offering a framework for brainstorming, tracking ideas, evaluating their merits, and deciding which ones to pursue and execute.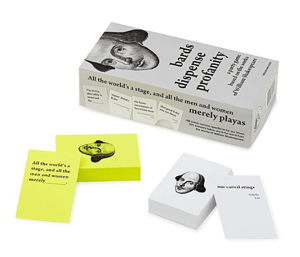 Students working towards a degree in the Associate of Science program will surely appreciate this new take on Cards Against Humanity -- Bards Dispense Profanity, available on Uncommon Goods for $25.
According to the description, this hilarious game was invented by an English professor and his students. It includes 100 mock-serious questions for our time and 375 responses drawn word-for-word from the works of William Shakespeare.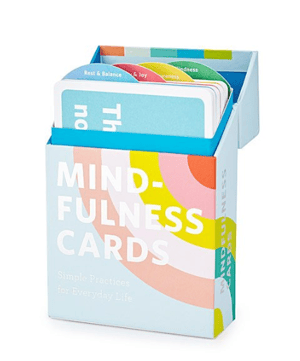 If you know someone in the Associate of Technical Study program, chances are they are a really busy person. Because of that, make sure you get them a gift this holiday season that shows them it's okay to take time to relax and take care of themselves, such as this Mindfulness Card Set for $16.95 on Uncommon Goods.
This card set comes with over 50 prompts and exercises divided into four sections: rest and balance, curiosity and joy, insight and awareness, and kindness to remind one to appreciate the little things in life.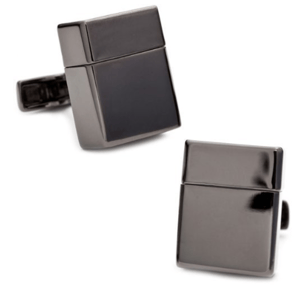 Never forget your powerpoint presentation again... because you've got it right on your sleeve with these Gun Metal 8GB USB Cufflinks from Amazon for just $29.99.
These minimalist-looking cufflinks are perfect for the business management and entrepreneurship student in your life because they look nice and mean you don't have to worry about carrying around your flash drives.
If looking for a more casual option, check out this cheaper bracelet.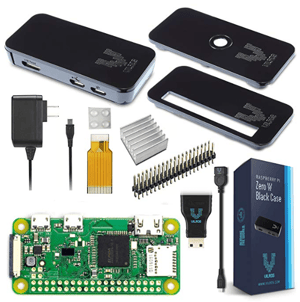 Not sure what to get for a student in the Cyber Security & Network Systems program? Consider getting them a Raspberry Pi -- and before you ask, no we're not talking about a delicious dessert.
According to RaspberryPi.com, a Raspberry Pi is a low cost, credit-card sized computer that enables people of all ages to explore computing, and to learn how to program in languages like Scratch and Python.
This Raspberry Pi is available on Amazon for $26.99 and should be all they need to get started. Do they need a little inspiration? Check out this blog on 15 of the Best Raspberry Pi projects for 2018.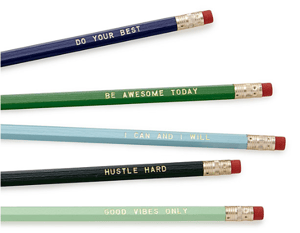 Students in the Early Childhood Education program at Hocking College will love getting these inspiration pencils for $15 from Uncommon Goods. They're the perfect addition to any classroom and will help boost the spirits of any student who touches them.
Looking for other ideas? Since most teachers pay for their own classroom materials, you can't go wrong with getting the student school supplies or things to decorate their classrooms with.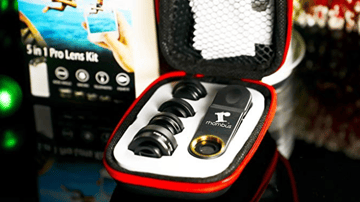 Do you know a student who is currently in the Film and Video Production program at Hocking College or someone who just loves being the person behind the camera?
Consider getting them an Animorphic Lens for their iPhone or Android devices this holiday season. These lenses can be found on Amazon for around $20 and allow amateur videographers to diversify their footage with shots using fish-eye, wide-angle, and macro lenses.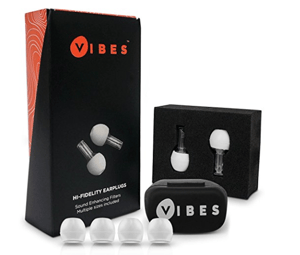 Know someone in the Music Management program at Hocking College? Consider getting them these Vibes High-Fidelity Earplugs for $24 on Amazon.
According to their description, "Unlike foam ear plugs, they never muffle sound, allowing you to carry on a conversation or listen to music without any hitch."
These earplugs have also been featured on Shark Tank.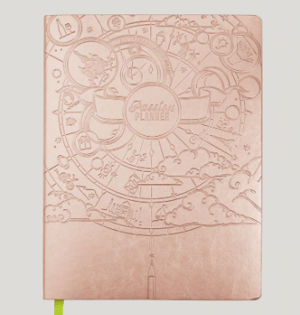 Know someone in the Office Administration program at Hocking College? Consider getting them their very own Passion Planner for $30-$35.
Passion planners allow people to define their short and long term goals and break them down into smaller, actionable steps, as well as write, doodle, and brainstorm.
Learn more about how Passion Planner donated some of their planners to Hocking College students.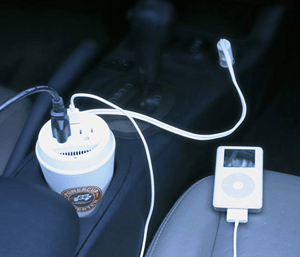 Know someone who is working on their real estate certificate at Hocking College? Make sure all of their devices stay fully charged while they're on the go between showings with this Mobile Inverter from Amazon for only $26.
This device has a unique coffee cup design so it sits easily in your cup holder. It easily allows for charging both through USB and 3-prong plug.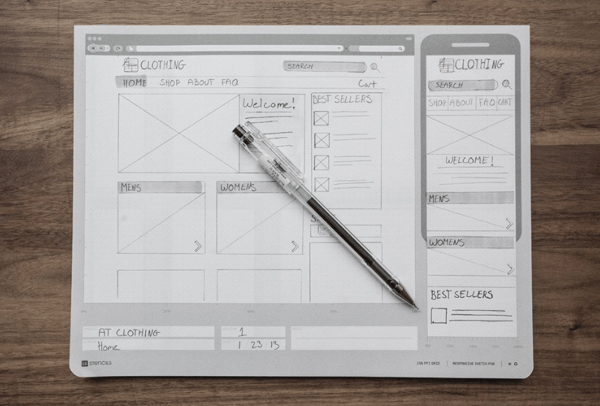 In 2018, 52.2% of all website traffic worldwide was generated through mobile phones, so students in the Website and Applications Development program at Hocking College are being trained to design websites to be mobile responsive.
Consider getting this student a Responsive Sketch Pad from UI Stencils for only $15. This gift will be the coolest one they get all year!
Want to explore other tools they might find useful? Check out UI Stencils for more gift ideas.