Tomorrow (October 27) is National Make a Difference Day in which thousands of volunteers will give back to their local communities. This day encourages people to take one day out of the year to try to make a difference in the world.
When Was National Make A Difference Day Created?
National Make A Difference Day was created in 1992 by USA WEEKEND Magazine and later joined by Points of Light. Together they have sponsored the largest national day of community service for more than 20 years.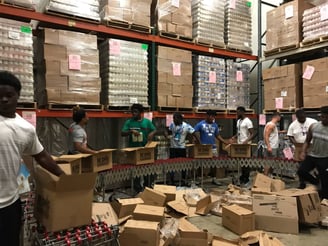 How Does Hocking College Volunteer in the Community?
At Hocking College, service learning is an integral part of student success and encourages them to keep their thoughts
trained on the greater good. Some volunteer opportunities seen around campus includes the Southeast Ohio Food Bank and Southeast Ohio Regional Kitchen in which the Hocking Hawks Football Team gave back by packing boxes. The Food Bank will also host students from the Early Childhood Education program in April in order for them to learn more about the function of food banks and food pantries in Southeastern Ohio. Those students will also pack food boxes or weekend food backpacks for families in need.
In addition, Hocking College partnered with AmeriCorps last October to collect toiletries and other household supplies to benefit the Nelsonville Food Cupboard. Hocking College's Phi Theta Kappa (PTK) also donated canned goods to the Nelsonville Food Cupboard. PTK also raised $550 for the Timothy House located in Athens, OH by spending the night outside (between 8 p.m. and 6 a.m.) for one night, earning $5 for every hour from a local sponsor.
What Are Some Volunteer Opportunities Near Hocking College?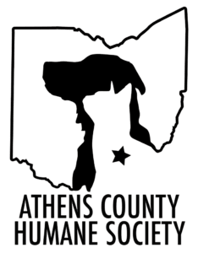 Athens County Humane Society — Their mission is to

promote better care and compassion for animals, and reduce abandonment and euthanasia of healthy animals through their adoption program. They also provide access to low-cost spay/neuter services. Volunteer opportunities include:

Intake & Foster Coordinator:

R

eviews and responds to surrender requests, and coordinates the placement of cats/kittens into foster homes and their PetSmart adoption center.

Adoption Coordinator:

Reviews adoption applications, interviews potential adopters, and assists in matching cats/kittens to adoptive homes.
Spay/Neuter Clinic: Assist with checking-in clients & their pets, assisting with paperwork, monitoring pets post-surgery,

cleaning crates, calling clients to inform them their pet is ready for pick-up, and reviewing post-op instructions with owners.
Community Food Initiatives (CFI)

—

CFI's mission is to

foster communities where everyone has equal access to healthy, local food.

Volunteeropportunities include contributing to and maintaining community & school gardens, gathering food donations, preparing produce for distribution, and teaching at workshops.

Habitat for Humanity of Southeast Ohio — Their mission is to transform the lives of individuals in Southeast Ohio by working with families in need and advocating for affordable housing. Volunteering opportunities include:

Construction: Building homes alongside future Habitat homeowners.

Restoring:

Assisting with collecting, organizing, and pricing donated items; staffing the sales floor; and updating their space.

Photographer: Visiting the construction sites and documenting the work being done by volunteers, partner families, and staff.



Southeast Ohio Food Bank and Southeast Ohio Regional Kitchen — Their mission is to alleviate hunger throughout communities for three decades. Both individual and group v

olunteers can help in a variety of different ways such as packing

Commodity Supplemental Food Program (CSFP) boxes, helping at CSFP distributions, helping at local produce distributions, preparing meals in the regional kitchen, and more.


The Timothy House — The Timothy House provides a safe, clean, stable, and temporary place for people who are experiencing homelessness while they work on the issues that brought them into that situation.

Volunteer opportunities include:

Weekday Mornings: G

reeting the residents in the morning, sharing breakfast time, answering the doorbell, assisting families with childcare, helping residents with morning tasks, and organizing/cleaning around the house.



Weekday Evenings: D

inner meal preparation, visiting with residents and guests, answering the doorbell, welcoming new residents, assisting families with childcare, help with household chores, help residents fill out job application forms, and assist with educational projects.

Dinner Cook and Mentor: Prepares dinner alongside one of the Timothy House residents who has signed up to help make dinner.
Food Pantry Worker:

Organize the food pantry and put things away at the Timothy House or at Good Works (Luhrig Road location).
Computer Class Trainee: Teach Timothy House residents and community members typing, Internet access, Microsoft Office, resume writing, and online job search training.