Hocking College has partnered with GoBus/Greyhound to become an official ticketing service location that'll be available for students, staff, faculty, and the community.
GoBus, which offers safe, affordable, and reliable transportation for all, has three trips daily taking place Monday through Sunday, 365 days a year. GoBus will leave from the Hocking College bus stop (adjacent to the College Bookstore) and will head to/from Columbus, as well as to/from Athens. Riders who have cars will also be able to park in dedicated parking areas on campus during their travels. These spots will be marked and located in safe, well-lit areas.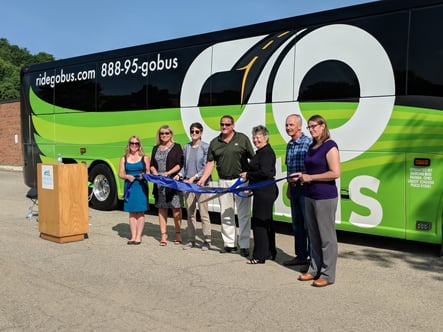 Riders can purchase tickets at two locations on campus which are the Cashier's Office, located on the first floor in John Light Hall, and via a kiosk at the Student Center.
The GoBus Intercity Bus Service is a collaborative effort between the Federal Transit Administration, Ohio Department of Transportation, and Greyhound, and is administered by Hocking Athens Perry Community Action (hapcap). The project is part of a nationwide effort to connect rural areas and urban centers that result in connections of greater regional, statewide, and national significance.
Since 2010, GoBus has connected Ohio's rural residents to urban centers and beyond by coordinating services with other carriers such as Barons Bus Lines and Greyhound, as well as connecting riders to John Glenn Columbus International Airport, to help people travel nationally and internationally.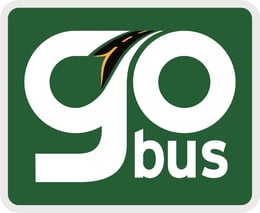 The deluxe 50-passenger motorcoaches offer amenities such as free wireless internet, outlets at every seat, extra leg room, a restroom, and seat belts at every seat. All of the buses are ADA accessible, including wheelchair lifts and priority seating.
For those interested in more information, bus routes, or purchasing tickets, visit the GoBus website.