Hocking College applied in December 2021, to become a Regional Training Center to deliver Ohio Peace Officer Training Academy (OPOTA) Certified Advanced Training and 2022 Continual Professional Training (CPU). Dwight Holcomb, Executive Director of the Ohio Peace Officer Training Academy, had sent out an announcement on November 11, 2021, requesting applications. Applicants needed to have experience educating students, have specific facility requirements, qualified instructors and provide high-quality training to law enforcement officers. On January 28, 2022, the college was selected as the successful candidate for the Southeast Regional Training Center for Southeast Ohio.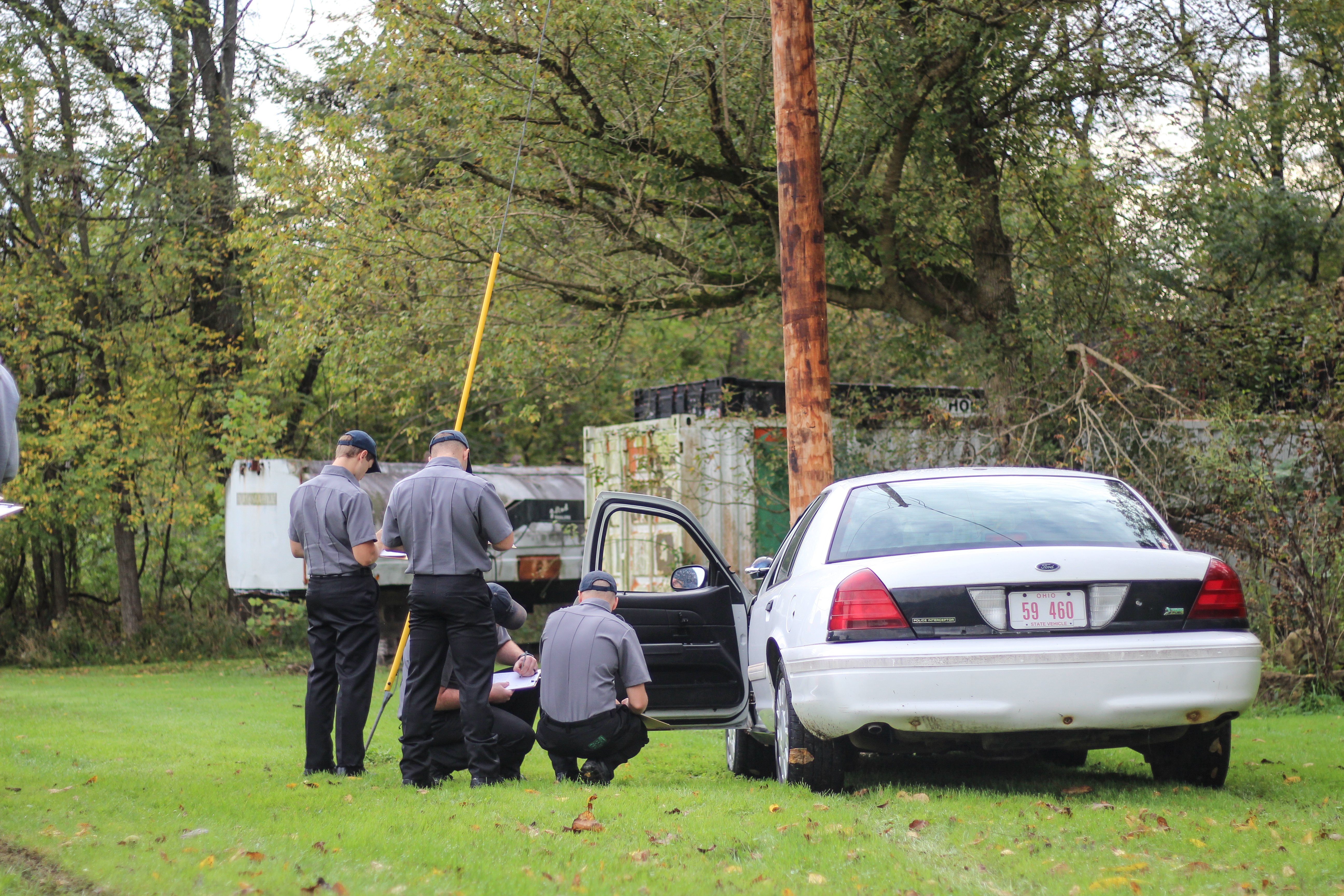 This designation allows officers in the Southeast Ohio area to attend advanced training on the Hocking College campus in place of driving to the main OPOTA Campus in London, OH. This will ease the training burden on many departments due to travel time and overnight stays.
The Ohio Peace Officer Training Academy Basic program has been offered at Hocking College for a number of years, and this Certified Advanced Training expands the college's opportunity to engage with local departments, and promotes networking for currently-enrolled OPOTA students.
About Ohio Peace Officer Training
In order to become an Ohio Peace Officer, candidates must enroll in a certified Training Academy, such as the Ohio Peace Officer Training Academy (OPOTA) at Hocking College. In the current curriculum, the program requires a minimum of 737 hours of training in a variety of topics including crime scene investigation, traffic violations, cyber crime, firearms use, and more. Prior to enrolling in any OPOTA program, candidates are required to pass a criminal background test, physical fitness test and drug screening to qualify. After completing the program, additional physical and mental assessments are required to obtain certification.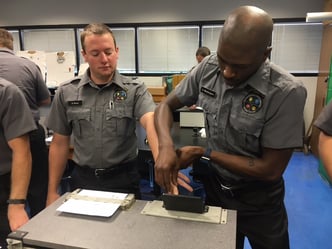 Completing Ohio Peace Officer Training opens the door to a variety of career options in local, state, and federal law enforcement positions. Some career options may require education and certification beyond the initial training, but completing the Ohio Peace Officer Training is an important first step, particularly for those hoping to work in the state of Ohio.
Hocking College Law Enforcement Programs
The Ohio Peace Officer Training Academy program at Hocking College can be completed in just one semester, and prepares graduates for full-time employment in Ohio. Students apply direct, hands-on practice in our unique classrooms, including our crime lab, firing range and police cruisers.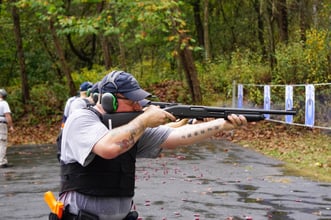 The Criminal Justice - Major in Law Enforcement program at Hocking College is an Associate Degree program which can be completed 100% online. The curriculum is designed to incorporate industry standard certificates and maximize transfer options for students into bachelor's degree programs if they choose to continue their education at a four-year institution. Students in the associate degree program can choose to incorporate the Ohio Peace Officer Training Academy into their fourth semester, earning both their degree and the OPOTA certification simultaneously.
For more information on the Ohio Peace Officer Training Academy or the Criminal Justice - Major in Law Enforcement programs at Hocking College, contact the admissions office at admissions@hocking.edu or call 740-753-7050.