Hocking College will begin offering their Criminal Justice Program completely online beginning in Fall 2019.
According to the Public Safety Services Department Chair, Lea Wandling, the online Criminal Justice courses will be offered "incrementally in terms of when classes are being offered on the criminal justice curriculum."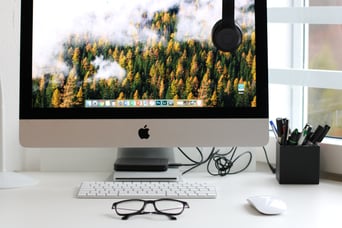 How Will the Criminal Justice Program Being Online Benefit OPOTA Certificate Holders?
The online Criminal Justice Program will allow officers who are currently Ohio Peace Officer Training Academy (OPOTA) certified the ability to continue to work full-time while taking classes toward obtaining their associates degree.
Wandling noted that individuals who have already obtained their OPOTA certification will receive 13 credit hours toward their associates degree.
What Does the Criminal Justice Program Include?
The curriculum for Hocking College's Criminal Justice Program has been designed to provide interdisciplinary education for students wishing to work in the criminal justice system as law enforcement or correction officers or in the court system.
Also, the curriculum has been designed to incorporate industry standard certificates and to maximize transfer options for students into bachelor's degree programs.
Students also have the ability to attend the Ohio Peace Officer Training Academy in the fourth semester as a non-required option. However, the majority of students on this degree track make the choice to attend.
Does Hocking College's Criminal Justice Program Have Any Partnerships?
Hocking College has an articulation agreement with the University of Cincinnati for their Criminal Justice Program, which is not only nationally ranked but also ranked number one in Ohio.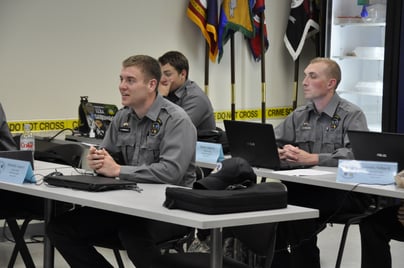 In addition, Hocking College has articulation agreements with Ohio University and Franklin University. Any student wanting to pursue a bachelor's degree can complete the Hocking's two-year program and then enter the University of Cincinnati, Ohio University, or Franklin University as a junior. There they will complete two additional years of college to obtain their bachelor's degree.
What Will I Learn in This Program?
Students in the Criminal Justice Program will learn the responsibilities and administrative duties of each component of the entire criminal justice system. They'll learn about the constitutional rights of all citizens as they apply to the criminal justice system. Other things students will learn will be how to identify the three main approaches used to explain criminal behavior, how to demonstrate the ability to use the Ohio Revised Code as a professional resource, and how to write complete, factual, accurate, and concise reports.
In addition, they'll learn crime scene investigation procedures and skills, as well as public relations protocols and procedures as they relate to law enforcement.
Where Can I Get More Information On This Program?
For more information on Hocking College's Criminal Justice program, contact Ashlynn Lucas by email at lucasa35804@hocking.edu or by phone at (740) 753-6472.