According to a Feed4Thought survey, over the past five years, 44% of American and British consumers have been choosing fish over poultry, beef, and pork when it comes to their eating habits. As a result, the fish farming industry is growing and becoming more in demand.
What is Fish Farming?
According to Science Daily, fish farming "involves raising fish commercially in tanks or enclosures, usually for food. A facility that releases juvenile fish into the wild for recreational fishing or to supplement a species' natural numbers is generally referred to as a fish hatchery."
What Are the Most Commonly Farmed Fish Worldwide?
Some of the commonly farmed fish worldwide include: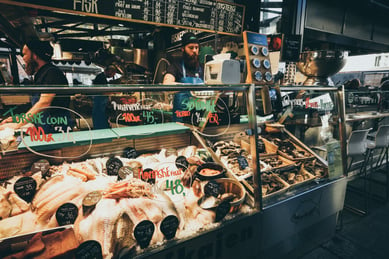 Catfish
Tilapia
Salmon
Carp
Bluegill & Sunfish
Sturgeon
Walleye
Yellow Perch
Hybrid Striped Bass
Brook, Brown, & Rainbow Trout
How Can Fresh Fish Be Made More Accessible to Consumers?
Since the early 2000's, the fish farming industry has continued to grow and become more popular in the food production sector. In fact, the Global Aquaculture Alliance predicts that by 2030 approximately 62% of the food supply of fish will come from fish farming. This means that restaurants and grocery stores will be able to meet the public's current demand for fresh fish.
How Will This Trend Effect the Fishing Industry?
This trend will effect the fishing industry in several ways. It will raise awareness of the dangers of illegal fishing practices, and will increase the transparency of grocery stores and the fishing industry. From this, it will promote sustainable fishing practices and seafood companies will be forced to enforce safer, healthier fishing techniques.
What Are Some Health Benefits to Eating More Fish?
Adding more fish into your diet can provide you with the following health-related benefits:
Provides an ample amount of protein and nutrients
Less saturated fats and carbohydrates
Lowers your risk of stroke, cancer, Alzheimer's, and heart failure
Speeds up your metabolism
Helps battle depression
Improves eye health and vision
Fights acne
Combats rheumatoid arthritis
Increases grey matter in the brain
Reduces asthma in children
Improves cardiovascular health
How Can I Get Into the Aquaculture Industry?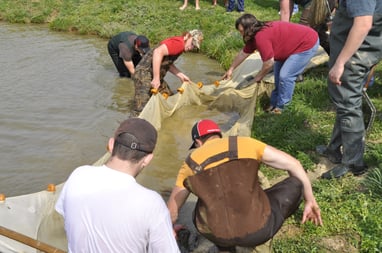 Hocking College has a Fish Management & Aquaculture Sciences program. In only four semesters, students can graduate with an Associate of Applied Science in Fish Management & Aquaculture Sciences degree and be qualified to perform the following tasks:
Collect, analyze, interpret, and apply fish population and habitat data
Apply ecological and scientific understanding of natural systems to fish issues or problems
Evaluate and manage fish habitats and populations
Follow environmental laws, regulations, and policies
Communicate professionally and effectively with diverse audiences orally and in written form
Work and behave ethically
Perform aquaculture in a variety of settings with a variety of species
For more information about the Fish Management & Aquaculture Sciences program, please contact the Program Manager, Grant Scholten, by email at scholteng@hocking.edu or by phone at (740) 753-6250.