If you're interested in getting into the nursing industry, you may see that you're required to pass a criminal background check. Why is that? The following blog series will explain why criminal background checks are necessary, how the Ohio Board of Nursing handles them, and how having a criminal record can effect your nursing career. This second blog will discuss how the Ohio Board of Nursing handles background checks.
---
Click here to learn more about Hocking College's Nursing program.
---
How Does the Ohio Board of Nursing Screen Applicants For a Nursing Licensure?
The Ohio Revised Code requires those applying for a license or certificate issued by the Ohio Board of Nursing to submit fingerprints for a federal and civilian criminal background check completed by the Bureau of Criminal Identification and Investigation (BCI). The Board cannot, by law, complete the processing of any application until both background check reports are received.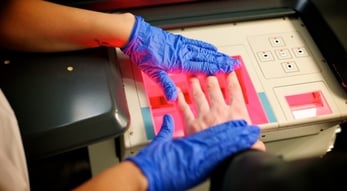 Only electronic fingerprints for both criminal background checks are accepted by the BCI; however, there are some exceptions. It's mandatory that electronic fingerprints be performed by a Webcheck location in Ohio that will submit the applicant's fingerprints electronically. The applicant is required to request that both reports be sent directly to the Board from BCI, or the applicant's criminal background results will not be accepted by the Board.
What is the Board's Stance in Determining Eligibility For Nursing Licensure?
Prospective applicants should be aware that the Board doesn't make a decision, nor will they provide a written or verbal opinion, regarding the effect of a person's criminal history on his/her licensure application prior to the Board receiving an application and conducting a thorough investigation. Therefore, the Board cannot inform a nursing student, or a potential nursing student, as to whether they'll be granted a license or have disciplinary action imposed on a license issued to him/her because of any criminal history. Likewise, the Board cannot notify a licensed nurse about any disciplinary action that'll be taken on his/her license if he/she is convicted of a particular violation.
What Review Process Is Used By The Ohio Board of Nursing?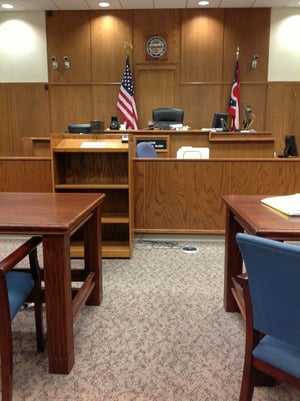 Prior to the decision for a license application, the Board reviews all relevant evidence including, but not limited to:
Court documents
Law enforcement reports
Witness statements (if applicable)
Written documentation

(if applicable)
If someone submits a nursing license application or a licensed nurse submits a renewal application and a plea of guilty, conviction of, or grant of intervention has been reported, the applicant is requested to provide court documents along with a written explanation to the Board.


On the other hand, while an applicant or licensed nurse is mandated to report a criminal offense, it doesn't prevent the Board from approving the application or renewing a license. The Board takes into consideration several variables when deciding whether disciplinary action should be enacted on an applicant or a licensed nurse. Variables that are taken into consideration include, but are not limited to, the following:
When the offense occurred in relation to the application date

If there are any other prior convictions or disciplinary actions against the applicant

The acts underlying the offenses

Whether restitution was made and/or if probationary terms were completed