If you're a recent college graduate looking for a job, or a current student looking for temporary employment, perhaps you should check out Hocking College's Career and University Center's Job Board!
Regardless of your field of study, the job board is here to promote positions that any graduate or current student at HC would be qualified to fill.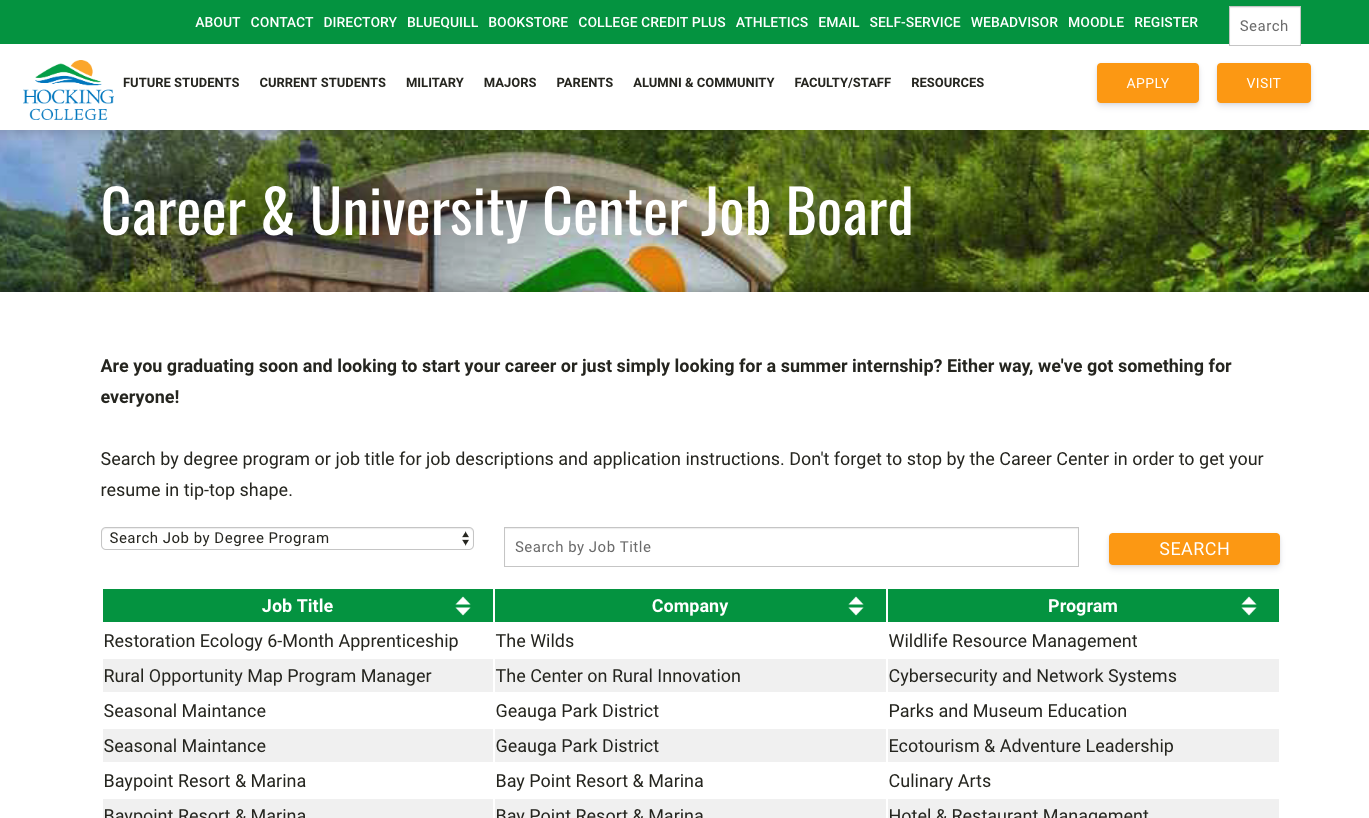 First, job seekers need to go to Career and University Center Job Board. Next, they can start searching for jobs either by Degree Program or Job Title.
Each job posting provides students with the following important job-related information:
Company Name
Salary
Job Description
Educational Requirements
Application Instructions
Contact Information
Company Website Information
Position Posting Date
Expiration Date
Currently, the Career & University Center's Job Board lists over 150 positions that are waiting to be filled.
For more information on the Career & University Center's Job Board contact Director of Career & University Center Career Services, Danita Reynolds by email: glennd22689@hocking.edu or by phone: (740) 753-6445