With unemployment and underemployment knocking on students' door, this question is one that desperately needs answered.
Our answer? No, a college degree is not the new high school diploma. Here's why.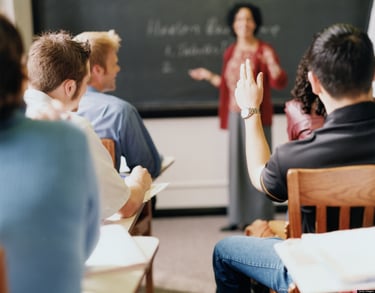 Statistically, those with only high school diplomas make substantially less money than those with a college education. For this reason, the amount of people enrolled in colleges and universities rose dramatically. In response, colleges and universities increased tuition rates and living expenses. Now, as more students graduate college, an influx of skilled educated workers are looking to enter the workforce. However, there are not enough jobs to accommodate the number of college graduate workers.
In recent years, as the number of workforce jobs has increased, the number of jobs requiring a college education has decreased. Now, a bachelor's degree is almost as common as a high school diploma, but that does not mean college is not worth it.
Loaded with student debt, college graduates often take jobs that make them underemployed (overqualified for the job) or unemployed (unable to find a job). What is the solution? It all depends on the student's next decision.
For example, if a student graduates from a university with a bachelor's degree in Biology, the two options they have to avoid underemployment and unemployment are to either, A) go to graduate school and obtain their master's or doctorate's degree, or B) go to a trade school and learn a technical trade such as nursing.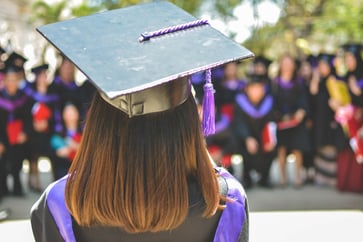 An associates degree or a bachelor's degree is your stepping stone, not the end result.
While advancing to graduate school might be the best choice for some, the option of attending a technical school is also a viable decision and one that has proved to be very successful in avoiding unemployment and underemployment. The key is to choosing a major that is promising. Surprisingly, those offered at technical schools report having some of the lowest unemployment and underemployment rates.
Majors with the lowest underemployment rates include:
Nursing
Education
Nutrition
Construction
Engineering
Accounting
The reason why so many college graduates are not landing jobs is because their field of study is not growing, or they have not made themselves more marketable by pursing higher education. These majors all offer job availability and promise which reduces the likelihood of unemployment and underemployment. Although more people are graduating with college degrees, it matters what you do during your time in college such as extracurricular activities and internships, and afterwards that will determine if you land your dream job.