Sustainability, which is the main focus of agroecology, is becoming more and more widespread. Jobs in this field are growing, and students who get an agroecology degree from Hocking College will be able to fill the following job titles:
Community Supported Agricultural Manager: This position relates to the formation of Community Supported Agriculture (CSA) programs. In a CSA, members of the community have the opportunity to help local farmers by taking on some of their financial risks. Essentially, those interested in being part of a CSA buy shares in a local farm and pay ahead for produce. Consumers often pick up their purchased produce weekly or monthly. This system helps small farmers because it covers the some of the risk of a crop failing, or other unexpected problems. A CSA manager position would mean organizing and overseeing systems such as this, and getting both community members and farmers involved.
Urban Agricultural Director: This branch of agroecology takes the value of local food production and importance of community and applies it to the urban environment. Cities logistically can't support conventional agriculture. However, there are opportunities to raise crops or animals within this setting. This idea can manifest itself in many different ways, whether that be growing trees for community parks, working towards restoring native species, developing composting initiatives, or bringing food to the impoverished. An urban agricultural director could work for a municipal organization, such as an office for environment or sustainability. They would be in charge of developing plans for urban agriculture and sustainability.
Community Agricultural Director: This branch takes similar ideas from the urban agricultural section, but applies them to a smaller community scale in suburban or rural areas. Still, the focus is on local agriculture and sustainability. The primary goal of a community agriculture director would be building networks between people in the community who are doing individual agricultural projects.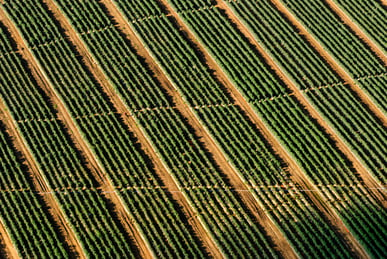 Small Farm Management: Those in this position focus on how to operate farms efficiently and effectively on a small scale. A small/mid size farm manager is often in charge of networking within the community.
Agricultural Technician: Similar to a farm manager, the main goal is again sustainable, local farming. An agricultural technician takes this one step further by developing a specialty. This means their farm focuses on a specific product (possibly a niche product like ginseng) and partners with other organizations that also concentrate on this particular product.
Agricultural Inspector: An agricultural inspector visits various farms, often those claiming to be organic, in order to verify the quality.
Organic Farm Certification Specialist: An organic farm certification specialist verifies that a farm meets the USDA organic program standards.
Food Systems Development: Someone with a position in foods systems development is committed to building community partnerships that provide foods, products, and services in the U.S. as well as overseas.
Become an Entrepreneur: Having extensive knowledge of agroecology could be incredibly valuable to those interested in running their own farm. Markets and opportunities for niche products are becoming more common. Unconventional farming methods and partnerships are more feasible than ever. Knowing how your products interact with the environment and community could prove itself extremely useful.
For more information on Hocking College's Agroecology Program contact Program manager Sasha Sigetic by email: sigetics@hocking.edu or by phone: (740) 753-6283.