Back in 2004, the month of October officially became recognized as National Cybersecurity Awareness Month. This was launched by the National Cybersecurity Alliance (NCSA) and the U.S. Department of Homeland Security (DHS) as a means to help all Americans become more aware of the dangers of being online.
What is Cybersecurity?
Cybersecurity involves the protection of computer programs, networks and systems from being digitally attacked. Most commonly these attacks are aimed at tampering with existing data, disrupting business processes and extorting funds from users.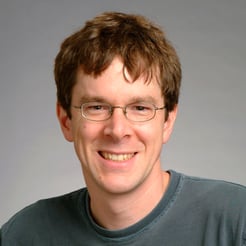 The origins of cybersecurity date back to 1988 when then-Cornell University computer science graduate student Robert T. Morris released a self-replicating computer worm that corrupted almost 10% of the 60,000 computers linked to the Internet. Morris's actions proved two things: the Internet was extremely vulnerable, and there was a definite need for some form of security system to protect data systems from similar future attacks.
As a result, a multi-billion dollar industry was born that's slated to grow 37% from 2012 to 2022.
What Will Be Covered During National Cybersecurity Awareness Month?
This year the concept that will be addressed is how protecting the internet is a shared responsibility. Another key focus will be how we can better protect the country's cyber infrastructure, as well as the importance of building a stronger cybersecurity workforce. In addition, each week a different cybersecurity-based topic will be highlighted.
What Are Those Scheduled Topics?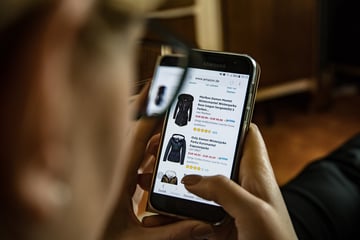 Below is a list of those topics that'll be covered throughout the month of October.
Week 1 (Oct. 1­–5): Make Your Home a Haven for Online Safety
Week 2 (Oct. 8–12): Millions of Rewarding Jobs: Educating for a Career in Cybersecurity
Week 3 (Oct. 15–19): It's Everyone's Job to Ensure Online Safety at Work
Week 4 (Oct. 22–26): Safeguarding the Nation's Critical Infrastructure
What Are the Advantages of Getting Into the Cybersecurity Industry?
Some advantages of getting into the cybersecurity industry include:

Cybersecurity professionals are currently in high demand.
Network computer systems administrators make a median pay of $77,800.
Industry growth rates indicate that by 2024 there'll be over 412, 000 positions in this field waiting to be filled.
Where Can I Get the Career Training I Need?
Hocking College now offers a Cybersecurity and Network Systems program. In only four semesters students can graduate with an Associate of Applied Science in Cybersecurity and Network Systems Technology. All students need to succeed in this program are some basic computer skills and a willingness to learn.
For more information on Hocking College's Cybersecurity & Network Systems Program, contact Cybersecurity and Network Systems Program Manager, Mark Riley at rileym24177@hocking.edu or by phone at (740)753-7209.