For many, summer is the time where families come together, escape their everyday lives, and embark on road trips to various destinations. However, in the excitement of vacations, most people forget to check-off one of the most important things on their to-do lists: the safety of their car. You may be ready for vacation, but is your car?
Check these things before leaving on your next road trip:
Change the oil
Change the oil & air filters
Change spark plugs
Change headlights if they appear to be dim­
Check your spare tire
Pack a tire iron and jack
Bring towels for a dirty windshield or mirrors
Get a spare key for your car
Make sure you have your owner's manual
Fill your gas tank
Check all tire conditions
Pack a bag for trash
Clean the inside & outside of your car
If you enjoy working on cars, Hocking College offers an Automotive Technology program where students learn how to perform all of these tasks and more. Classes provide students with advanced knowledge of automotive mechanisms and how to repair different kinds of vehicles.
In addition, it is recommended that you always have a emergency bag and/or first-aid kit in your car at all times. Items to include in your emergency bag include: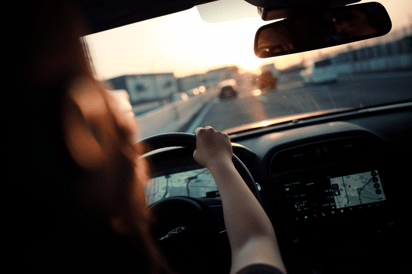 A blanket
A flashlight
Bunjee cords
A phone charger
A chain or rope
Screw drivers
Wrenches
Water
Food
Once your car is ready for vacation, so are you! Gather all of your supplies including maps, directions, luggage, and anything else that you desire to take with you. Most importantly, learn about where you are going.
Hocking College also offers a major in Ecotourism and Adventure Travel for those who are true explorers at heart. Classes emphasize on the importance of communication across cultures and exposes students to different activities that you can do in different parts of the world. Classes also teach students how to become true leaders. Students learn how to lead small and large groups, how to handle emergencies, and how to coordinate activities for various groups of people. From backpacking through the wilderness to canoeing in the Bahamas, a major in Ecotourism and Adventure Travel really experiences everything that the world has to offer.