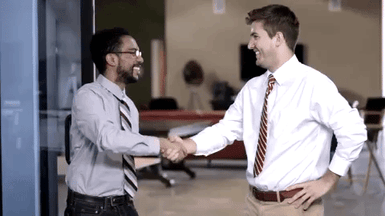 Are you ready to get hired?
The annual Spring Career Fair will be hosted in the Student Center Multiplex from 10 AM - 2 PM and will feature employers from various industries.
Use this blog to get to know who is coming for your program and get tips on how to nail your pitch.
Let's start with resources.
How to Prepare for a Career Fair
Before the Career Fair
According to Learn Earn Retire, the best way to prepare for a career fair is by conducting thorough research beforehand. They recommend blocking out at least 8 hours to fully prepare. The article goes on to recommend three things that you'll need to determine from your research:
What the company does

Why you're interested in the company

Questions that you can ask the recruiter
Example questions might be:
"How would you describe the company culture?"
"What is one of the biggest challenges of the job?"
"What are the backgrounds of other employees in your company or department?"
"Does your company have formal training programs, or do employees receive on-the-job training? Who is eligible? About how many people go through the training program each year?"
"

What are the primary results a person in this position would be expected to achieve?"
Learn Earn Retire also recommends that students come fully prepared with resumes, business cards, a personal pitch, and an online presence (i.e. Facebook, Instagram, Twitter, LinkedIn).
---
Looking for help preparing for the Career Fair?
Visit the Career & University Center located on the first floor in John Light.
---
Students in Cornerstone should have already worked on most of these items, but in case you require a refresher course, check out this video on creating an elevator pitch, courtesy of Candid Career.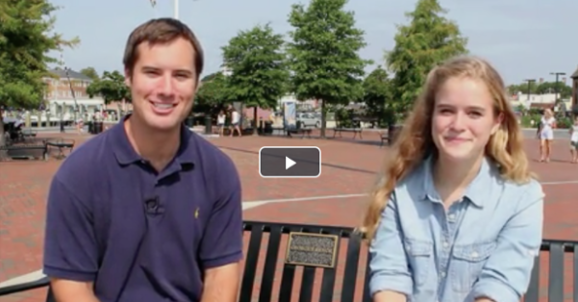 ---
Below is the list of employers coming by department and program. Don't feel obligated to click on them all -- use CNTL + F on PC or Command F on Mac to search the page for your program.
Allied Health & Nursing
Health Information Management
Massage Therapy
Medical Assisting
Laboratory Sciences
Nursing
Physical Therapy Assistant
---
Arts, Business, & Sciences
Accounting
Art, Design, & Marketing
Associates for Arts & Sciences
Business & Entrepreneurship
Cyber Security
Early Childhood Education
Music Management
Office Administration
Web & Application Development
---
Natural Resources
Agroecology
Animal Assisted Therapy
EcoTourism & Adventure Travel
Equine Sciences
Fish Management

Forest Management
GeoEnvironmental Science
Natural & Historical Interpretation
Natural Resources Law Enforcement
Water & Wastewater Management
Wilderness Horsemanship
Wildlife Management
---
Public Safety Services
Addiction Counseling
Criminal Justice

Fire & Emergency Medical Services
Ohio Peace Officer Basic Academy
---
Workforce Development
Carpentry
Commercial Driver's License
Construction Management
Culinary Arts
Electrical
Heavy Equipment
Hotel & Restaurant Management