Meet Joseph "Joe" Conkel, an instructor in Hocking College's Construction Management: Commercial and Residential Electricity program!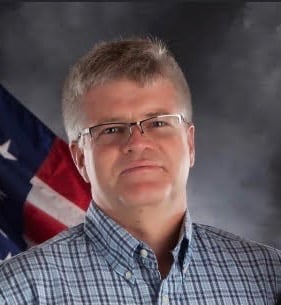 Conkel grew up in Minford, Ohio, where he attended Minford Local Schools.
After graduating from high school, he attended a trade school where he took industrial electrical courses.
Conkle has worked in the fast-food industry, a strip mine, two electrical companies, a grey iron manufacturing plant and a substitute teacher at a trade school.
Overall, Conkel has twenty-seven years of experience working in the commercial and residential electrical industry.
Two years ago, the electrical union contacted him regarding a teaching position at Hocking College. Upon visiting the Hocking College campus, Conkel said his immediate reaction was that he finally found the kind of workplace where he could see himself working until his retirement.
His short-term goals for his classes are "to advance my education to be able to give more to my students."
As for Conkel's long-term goals, he aspires "to be able to produce more qualified men and women who are ready to face the real working world."
He wants prospective students to know that students do not need any prior experience to start and finish his class successfully.
Conkel specified that anyone who enrolls in this program will be rewarded with "a life-long career that will provide excellent pay because qualified electricians will always be in demand."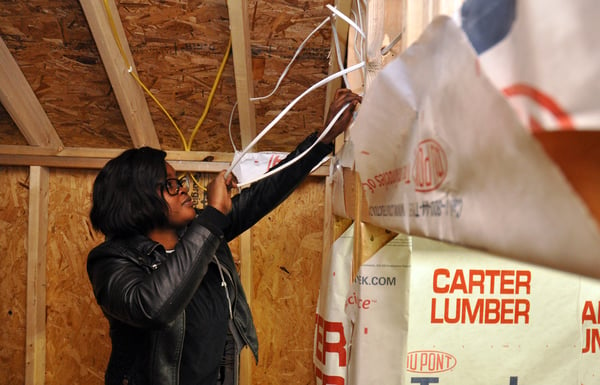 WHAT TASKS DO ELECTRICIANS PERFORM?
Install, maintain and repair electrical wiring, equipment and fixtures.

Ensure that the work they do is in accordance with specific safety codes.

Install or service street lights, intercom systems or electrical control systems.
WHAT SKILLS DO ELECTRICIANS NEED?
Troubleshooting Skills

Active Listening Skills

Critical Thinking Skills

Near Vision

Deductive Reasoning Skills

Color Discrimination Skills

Oral and Written Communication Skills
MORE ABOUT HOCKING COLLEGE'S PROGRAM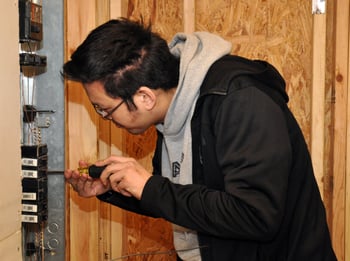 Hocking College's Construction Management: Commercial and Residential Electricity program is offered exclusively at the Hocking College Sylvania Educational Site in Nelsonville, Ohio.
This two-year program aims to help students graduate with an Associate of Technical Study in Construction Management: Commercial and Residential Electricity degree.
The program provides students with real-world work experience, small class sizes, hands-on learning, professional opportunities and engaging faculty members like Joe Conkel!
For more information on this degree program, contact Program Manager Adam Fowler at one of the following: