NELSONVILLE, Ohio—Hocking College's Choose Ohio First Scholarship program is expanding by more than five times its initial year, adding even more opportunities for students to get their education in an in-demand job field paid for.
The expansion of Hocking College's share of the Ohio Department of Higher Education program adds six new eligible programs and scholarships for twelve additional students.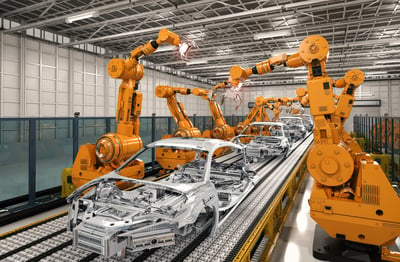 Now students in the college's programs in Advanced Manufacturing and Engineering Technologies; Cabinetmaking and Architectural Millwork; Construction Management: Carpentry; Construction Management Residential and Commercial Electricity; HVAC programs; and the Advanced Welding certificate will be able to participate in addition to the computer science programs that qualified last year.
"Just like with the computer science programs, these half dozen additional programs provide students with in-demand job skills in growing industries," Sean Terrell, dean of Hocking College's School of Workforce Development, said. "Students will be able to come to Hocking College get an excellent hands-on education mostly if not entirely paid for and step right into a rewarding career."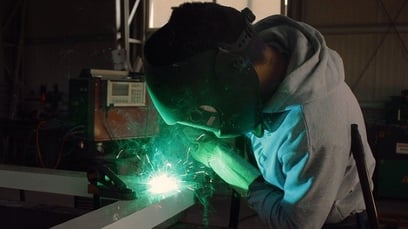 The Choose Ohio First scholarship program – which began in 2008 – aims to increase the number of students who reside in Ohio to enroll in specific areas of study at public and independent colleges and universities in the Buckeye state. The grants to other schools include areas of study in:
Science
Technology
Engineering
Math
Medicine programs
By focusing on these areas, ODHE hopes to create a well-trained and economically competitive workforce in Ohio that's key to Ohio's economic growth and the productive future of the state and country as a whole.
To eligible for a Choose Ohio First Scholarship at Hocking College, students must be:
An Ohio resident,
Enrolled full-time or part-time,
A first-year student at Hocking College when they first receive the scholarship,
Major in one of the eligible programs,
Maintain a 2.5 GPA,
Complete a FAFSA.
Former Hocking College CCP students are eligible to apply.
For more information about the Choose Ohio First Scholarship at Hocking College, contact Stephen Powell at powells25816@hocking.edu.