Of all the rites of passage that go along with being a college student, perhaps none of them compares to experiencing spring break for the very first time. Traditionally, this is a time when students take a vacation from their studies, head to the nearest beach, and share an inexpensive hotel room with their best friends.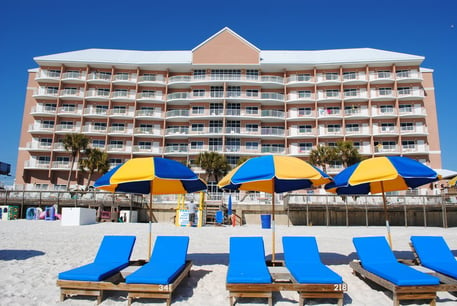 While staying at a budget-friendly hotel might sound like an ideal option for spring break bound students, unfortunately they also pose many potential threats that their guests are not aware of.
Therefore, here are some safety tips for staying at an economical hotel that will hopefully help students prevent their break from becoming a disaster.
Do Your Hotel Research
Several months before you go on spring break, go online and research hotels in and around your intended destination. Check out and compare different hotel rates, and once you find a hotel you can afford, check its rating on crowd-sourced review sites like Yelp, TripAdvisor, etc.
Reservation Checklist
When making your reservations, try and do so at least a month or two ahead of time. Most hotels will ask to have a debit or credit card on file to hold the reservation, so be ready to provide them with one. Also, since most hotel break-ins occur in rooms on the first floor, try to request a room on a higher floor. Lastly, remember to call the hotel to confirm your reservation the day before you leave for your trip.


Front Desk Protocol
The front desk and lobby areas of a hotel can have a lot of people around. When you check in at the front desk and see other guests nearby, try and speak softly to avoid accidentally advertising your room number. Review and confirm the details of your reservation with the desk clerk, and pay attention to any specific rules there are for staying there. Inquire about what times housekeeping begins and be sure to ask the desk clerk for one of the hotel's business cards.
Room Inspection Protocol
When you get to your room, be sure to check the locks on every window and door to make sure they're secure. Immediately report any aspect of your room that makes you uncomfortable to the front desk.

In addition, check to see where the emergency exits are located. These can typically be found on a map taped onto the inside of your hotel room door. Also make sure there's a phone book in your room in case you need the number for a local service, such as a cab company, hospital, convenient store, etc.

Lastly, when you

plan to leave the room for any spring break activities, b

e sure to hide any valuables or electronic devices in the room's safe if one is provided.


Hotel Staff Protocol
When staying at a hotel, always be kind and courteous to the entire hotel staff. Anytime you're speaking to a hotel staff member, look at their name tag and address them by that name. If housekeeping has to enter your room while you're present, be sure to make eye contact with them.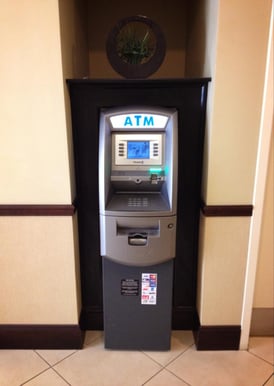 Hotel ATM Tips
Since hotel ATM's are always located in the main lobby, never use one unless you will be able to have some privacy. Look around to make sure no strangers are lurking around and could possibly see what numbers you'll be punching in. Even if no one else is around, use your free hand to cover the keyboard while you punch in the numbers. Lastly, don't forget to grab the receipt.


Hotel Bar Tips
For those students on spring break who are the legal drinking age of 21, it's a good idea to remind yourself of the following safety tips before heading out to drink:
Always eat before you drink alcohol
Always keep your eyes on your drink
Resist the urge to overindulge
Never leave the bar with someone you don't know
Don't accept drinks you didn't see mixed by the bartender
If you have a history of experiencing blackouts and making irresponsible choices when drinking, try and not drink at all
Checkout Protocol
The night before your departure, make sure you get all of your belongings collected and packed up. Before you leave the room for the final time, look around and double check that you're not leaving anything behind. If you or your friends did any damage to your room, notify the hotel manager before you check out and offer to make restitution.


In conclusion, while your first objective over spring break should be to have fun, your second goal should be to stay safe. Specifically, you need to watch out for people who specialize in taking advantage of vacationing college students. And in most cases, the ideal place for these criminals to seek out their next victim is at an inexpensive hotel filled with preoccupied college students.