If you're a college student in need of a summer internship and have no prospects in sight, what should you do? The following tips are designed to help you develop a job search-based strategy that could open the door to a virtual wealth of potential internship prospects.
Reevaluate Your Perception of Internships.
Instead of regarding a summer internship as just another summer job, try looking at them more so as one long extended job that allows your employer to see the full scope of your abilities.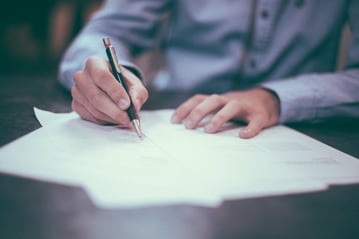 Accept Nothing Less Than A Firm Offer.
Until a potential employer has made you a firm offer in writing, you should keep your eyes and ears open for any summer internship positions.
Weed Out Firm Offers From Vague Ones.
Sometimes even the most promising interviews don't end with a solid internship offer. In fact, many times the best offer an employer can make an applicant is something along the lines of "We'll get back to you." So if you get a vague response from an employer simply thank them for their time and keep searching.
Keep Your Contacts Organized.
Create a centralized document that contains all of the contact and follow-up information for any positions you applied or interview for. This will not only keep your search organized, but help you stay in the loop with potential employers.
Remain Visible To Employers.
It's not uncommon for internship seekers to have an interview at a company they're interested in working for who, unfortunately, shows little or no interest in hiring them. Hence, many times the solution to this dilemma involves the applicant making a conscious effort to remain visible in the eyes of that employer. By staying in contact with them through voicemail, email, or a follow-up letter, these actions will increase the applicant's chances of getting a solid summer internship offer.
Visit Your College's Career Center.
By discussing your goals with someone from your college's career center, they can help direct you towards companies that currently need people with your unique abilities. In addition, they can help you tailor your resume, interview skills, and elevator pitch for that specific company or job field.
Expect The Unexpected.
Many times the outcome of situations in life can be very unpredictable, especially summer jobs. For example, sometimes people who get hired for summer internships will abruptly quit. Hence, outcomes like this leave the door open for you to step in and take over this recently vacated position.
Utilize Your Inner Circle.
While you're searching for a summer internship stay in close contact with everyone in your inner circle, from your family and close friends, to former teachers and employers. Many times it's the people who are closest to you who'll end up "knowing someone who knows someone" who just so happens to be looking for a summer intern. This is the power of networking.
Investigate Internship/Job Sites.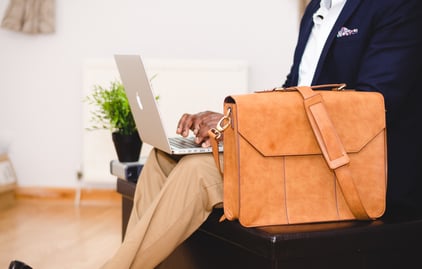 During your search, use websites like Vault that lists both internships and jobs. This site also has a comments section where former interns can express how they felt about their experiences working for a particular company.
Seek Out A Mentor.
If your search seems to be going nowhere, seek out the advice of a business professional you admire. Courtesy of their guidance and direction, they may be able to point out some internship options you might not have considered before.
Turn Your Search Into A Job.
Instead of seeking out a summer internship on an occasional basis, begin treating your search as if it were an actual job. Start by establishing a regular work schedule during the week. Then determine how many hours you're prepared to look for opportunities and make a commitment to that schedule. This will help prepare you for the time when you actually do get an internship and have to start keeping a more regimented schedule.
Stay Positive.
While facing rejection after rejection can be discouraging, you should never let this motivate you to give up on your search. Just keep a positive attitude, stick to the summer internship search strategy you've been reading about, and rest assured that eventually you'll secure a position that's right for you!