Normally, when most college students hear the phrase "summer job" they may imagine spending those summer months working at some boring, seasonal job. However, there is an alternative to summer job staples that can provide students with the chance to make headway into securing the job of their dreams.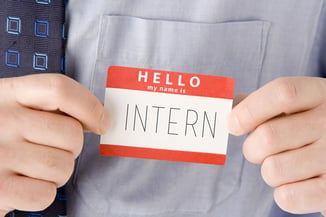 This option involves seeking out a
summer internship. Furthermore, in today's competitive job market, a summer internship is an ideal way for college students to experience the following career-based benefits:
The opportunity to do something you're passionate about.
The opportunity to gain hands-on work experience in your chosen field.
The opportunity to learn the inner workings of a company.
The opportunity to make valuable business connections.
The opportunity to network yourself to potential employers.
The opportunity to receive serious consideration when a job opening occurs.
How To Seek Out A Summer Internship
The key to securing an internship is to begin your search as early as possible. In addition, you should also apply the following four steps to your search:
Step 1: Prepare Yourself
Be prepared to set aside any summer vacation plans you might have
Be prepared to miss out on spending time with your friends and family
Be prepared to start keeping a more regimented sleep schedule
Be prepared to wear business attire on a Monday through Friday basis
Step 2: Find Yourself
Decide exactly what kind of company you want to work for
Visit your college's career center for suggestions
Attend local job fairs to consider your options
Check out the websites of any company that interests you
Seek out the guidance and direction of anyone you know who has a career that interests you
Step 3: Market Yourself
Seek out professional people you can use as references
Create a professional looking resume
Write an impressive cover letter
Post your resume on job search sites
Create a LinkedIn profile
Create your own business cards
Step 4: Assert Yourself
Contact companies you're interested in to inquire about an internship
Apply to as many companies as possible
Review the internship postings of companies you have applied to
Follow-up on any resumes you send out two weeks after a company has received them.
Chances are while you're reading this blog post there are companies out there who are looking for someone with your abilities and talents to fill an upcoming summer internship position. However, this opportunity might pass you by if you don't apply for it. So, what are you waiting for? Remember that the competition for summer internships can be extremely intense, so the ideal time to begin you search is now.