You may have heard of "blue-collar" jobs, which is the well-known term that represents those who work in the farming or manufacturing industries, but have you heard of the latest term "new-collar" jobs?
New-collar jobs are those that do not require a bachelor's degree, but require certain skills and specialized training. A majority of these jobs are found to be in the growing fields of technology and computer science. According to the U.S. News & World Report, 15 to 20% of IBM's new hires consisted of new-collar workers.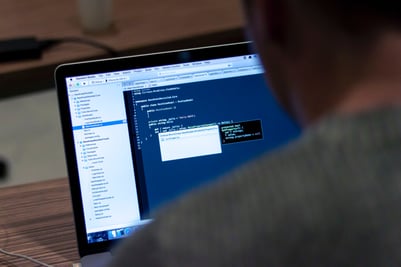 Most new-collar jobs in computer science include web developer, design engineer, web applications developer, software developer, website security analyst, and many more.
According to the U.S. Department of Labor, over half of the country's jobs in computer science remain unfilled due to the lack of individuals trained in the area. Additionally, the gap between individuals who have received training and those who have not continues to grow. This leads to even more new-collar jobs that are left unfilled.
An analysis from ZipRecruiter confirmed that the most sought after skills included knowledge in the following:
AngularJS
JQuery
HTML5
JavaScript
Python
SQL Server
Java
MySQL
PHP
HTML
Relational database
User experience
Design development
Software development
User interface design
Out of these top 15 skills, programs at Hocking College include 11 out of 15, with the Advisory Board's approval of adding Python to the upcoming semester's curriculum for Computer Science.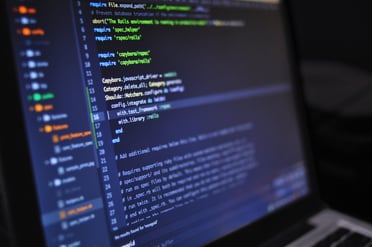 Currently, Hocking College is working to refine its Computer Science program to supply employers with students who are well trained and experienced in new-collar jobs. It is the Hocking College initiative to close this gap between employment and unemployment through affordable tuition, hands-on learning, highly qualified professors, and curriculum that encompasses the skills needed for a student to receive high job placement before or shortly after graduation.
With the rise of new-collar jobs, now is the time to apply to Hocking College's promising Computer Science program, which covers both web & application development and cybersecurity.
For more information on Hocking College's Website and Application Development, contact Website and Applications Development Program Manager, Tasha Penwell, at penwellt31810@hocking.edu or by phone at (740) 753-7181.
For more information on Hocking College's Cybersecurity & Network Systems Program, contact Cybersecurity and Network Systems Program Manager, Mark Riley at rileym24177@hocking.edu or by phone at (740)753-7209.