Warmer temperatures, rain showers, and the sound of birds chirping can only mean one thing, spring is coming! And while a number of people are celebrating the near ending of winter, others are able to escape the cooler temps by heading somewhere warm for spring break. While some students may be hitting the road to the beach, others will be staying put. Below is a list of five things to do for those staying local.
Head to the Movies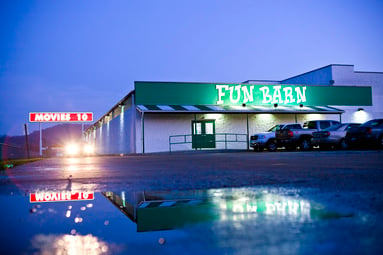 You can't go wrong kicking off your spring break by rounding up a group of friends and heading to the movies. Movies 10, which is located along US-33 just south of Nelsonville, is a great place to head when on a budget. They play the latest movies and ticket prices are only $4. It's also the home of Fun Barn, which is an arcade featuring a roller coaster simulator, mini-bowling, bumper cars, skee ball, and more.
Explore the Hocking Hills
Ohio is home to 74 parks and one is right in our backyard. The Hocking Hills State Park has fascinating sandstone caves and hollows, and has activities from hiking, fishing, zip lining, and nature programs. Some of the most popular attractions there include the 100-foot-high Ash Cave, Old Man's Cave, Rock House, and the Cantwell Cliffs.
Take in a Show at Stuart's Opera House
Stuart's Opera House, located in the historic Public Square in Nelsonville, is a regional leader in the arts community. This newly renovated venue is home to local, regional, national and internationally acclaimed performances, and hosts over 75 events each year. From musicals to standalone performances, taking in a show is a great way to unwind for the week.
Enjoy a Ride on the Hocking Valley Scenic Railway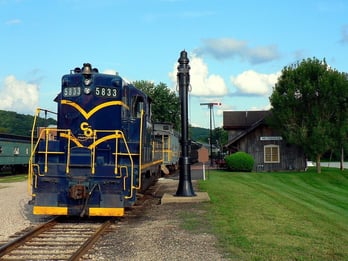 If you really want to embrace a #ThrowbackThursday, look into taking a ride on the Hocking Valley Scenic Railway. These passenger cars, which were restored by volunteers, are old cars dating as far back as 1918, and run on the same tracks used in the late 1800s and early 1900s to transport coal to central Ohio. The railway hosts various events all-year long, including an Easter bunny train and a mock train robbery.
Rock Out at the Dairy Barn Arts Center
Located in Athens, the Dairy Barn host international exhibitions, festivals, touring exhibits, live performances, and more. Currently, the Dairy Barn is hosting its winter music series through April 11. Head over to enjoy an evening of live music, dancing, local food and drinks. Oh, and the best part? Admission is free!