Not sure what to get the student in your life who is studying one of our programs? Don't worry -- we've got you covered.
In this blog we will review gift ideas for those in the Natural Resources department.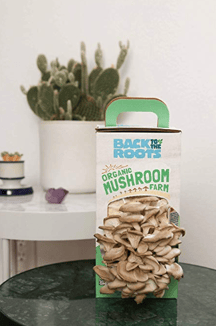 For the Agroecology student, you can't go wrong with getting them a Mushroom Kit.
According to Mushroom Appreciation, this kit is simply mushroom mycelium growing on some sort of material, also known as a substrate.
Mushroom kits are great because with very little effort, you can grow delicious mushrooms.
Cost: $18 - $25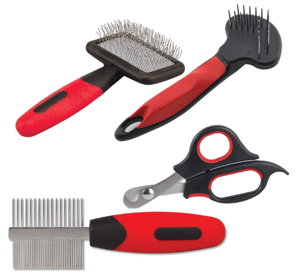 Students in the Animal Assisted Therapy program studying under the Canine track can benefit from this Paw Brothers Small Dog Grooming Tool Kit from Ryan's Pet Supplies.
This toolkit includes:
TM31506 Paw Brothers Small Nail Scissor
TM31152 Paw Brothers Mini Soft Pin Slicker with Coated Pins
TM31316 Paw Brothers Rake Comb
TM31309 Paw Brothers 2-Sided Mini Fine/Coarse Comb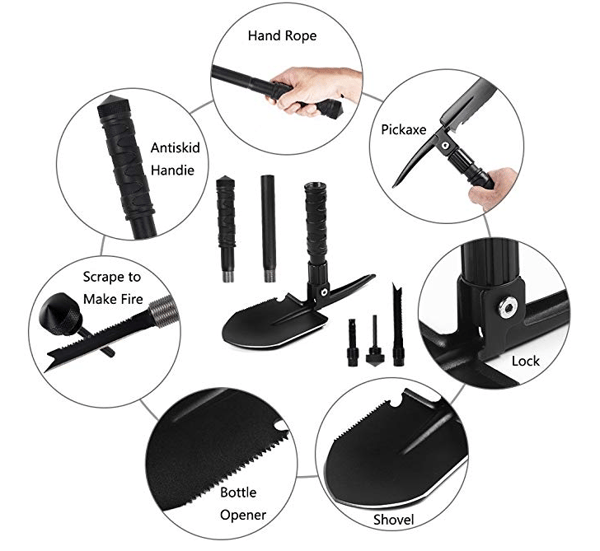 Students in the Ecotourism and Adventure Travel program never know what conditions they might encounter when at work. Get them this Trekoo Folding Shovel from Amazon so they'll be prepared for any situation.
This handy tool fits easily in a backpack and has a variety of uses including:
Shovel




Pickaxe

Safety hammer




Fire starter




Bottle opener




Saw
Cost: $22.99


EQUINE Sciences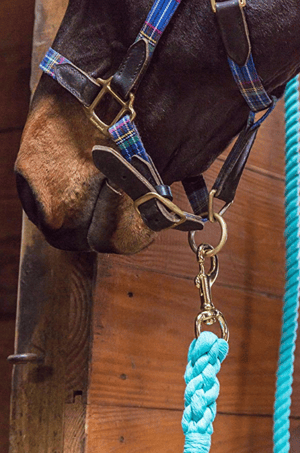 If your student is studying any of the equine sciences programs (i.e. Equine Health and Complementary Therapies, Farrier Science and Business, Animal Assisted Therapy: Equine, or Wilderness Horsemanship) a great holiday gift idea for them would be a Rope Halter or Lead Rope.
This Knotty Girlz Rope Halter is available on Amazon and comes in a variety of colors and sizes and this Intrepid International Heavy Duty Cotton 10 Foot Lead Rope is also available on Amazon in a variety of colors. Both gifts are under $20.
Cost: $14.64 - $17.95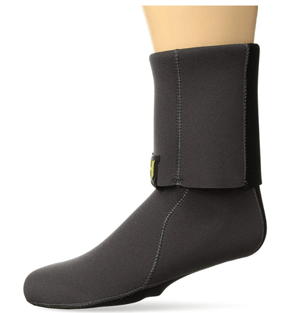 Students in the Fish Management and Aquaculture Sciences program are constantly in the water. Get them a pair of Hodgman Neoprene Guard Sock Wading Socks to make sure their feet stay dry and warm while they do it.
According to the description:
Hodgman Neoprene Guard Socks are designed to be worn with your regular wading boots while wet wading in the warm months of the year and ensure that your feet stay warm in cold water river systems. The fold-over gravel guard design prevents debris from entering your boot and the corrosion resistant lace hook securely holds the guard in place.
Cost: $19.99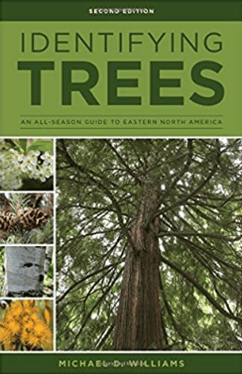 Forest Management students will find the book Identifying Trees: An All-Season Guide to Eastern North America to be an awesome addition to their bookshelf this holiday season, according to Jim Downs, one of our Forestry professors.
This book is available in paper-back and on some e-readers, and covers every common tree in eastern North America. It's also been updated with the latest taxonomy and 130 range maps.
According to the description, this book was created for in-the-field or at-home use, and includes an easy-to-use key to facilitate putting a name to a tree.
Cost: $15.11 - $17.94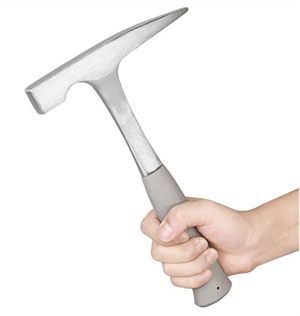 Students studying GeoEnvironmental Science evaluate rock, soil, and sediment to determine suitability and guide engineering and design approaches to reduce the environmental damage.
Get them this Steel Rock Pick Hammer from Amazon which is perfect for breaking and chipping brick, concrete, stone, or rock in masonry construction, prospecting, mining and geologizing.
Cost: $13.99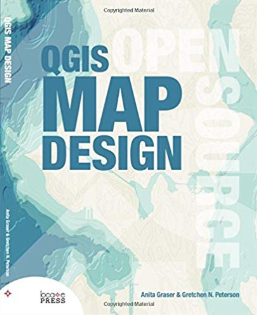 Students in the Geographic Information and Global Positioning Systems program will enjoy QGIS Map Design, a book available on Amazon that provides step-by-step instructions for creating the most modern print map designs seen in any instructional materials to date.
According to the description, this book covers everything from basic styling and labeling to advanced techniques like illuminated contours and dynamic masking.
Cost: $24.78 - $36.99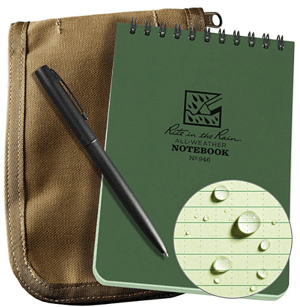 Students in Natural and Historical Interpretation perform rain or shine, so make sure they are prepared for all weather by getting them this Rite in the Rain All-Weather notepad and pen set.
Additional paper, pens and pencils can be found on Amazon and on the Rite in The Rain main website.
Cost: $27.65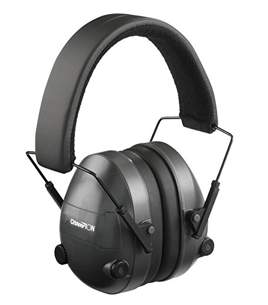 Not sure what to get for the student studying Natural Resources Law Enforcement?
Kenneth Temple, lead instructor and program manager of NR law, says you can't go wrong with getting them Electronic Ear Protection since students will spend at least eight weeks on the gun range when enrolled in this program.
Cost: $7.99 - $50+ (Cost depends on brand)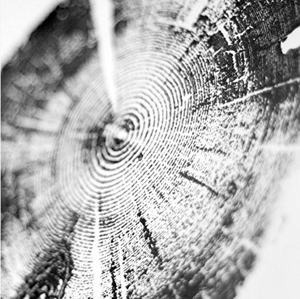 Students getting their Timber Harvesting and Tree Care Certificate will love this Lodge Pole Pine Tree Print Artwork, available on Amazon.
According to the description, this tree came from Mount Loafer canyon in Utah. The outer edges are jagged from the harsh conditions in the deep canyon where it was found previously fallen.
Cost: $25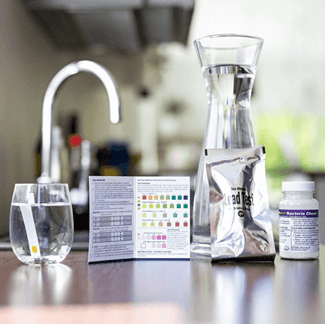 Looking for a gift idea for someone studying water and wastewater management? Get them an at-home drinking water test kit from Amazon.
This quick and easy test can be conducted on your home tap water in just under two-minutes, and will allow your student to get some real-world experience with their career.
Cost: $21.82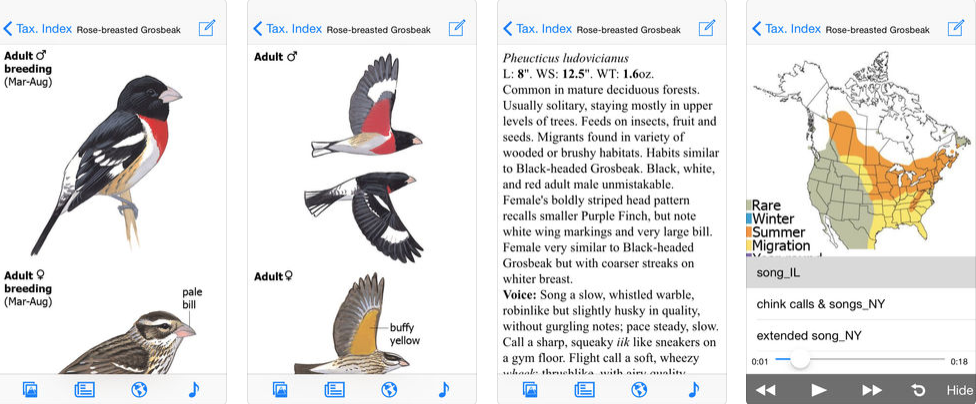 Students in the Wildlife Management program are sure to enjoy The Sibley eGuide to Birds of North America mobile app, available in the App Store.
According to the app description, its features include:
Over 6,600 images.

Every species is shown perched and in flight from above and below.

Shows every major seasonal, age, and male/female variation.

Detailed coverage of subspecies and regional variations.

Detailed maps showing not just winter and summer range, but also migration and rare occurrence.

Detailed descriptions of songs and calls, comparing similar species measurements of length, wingspan, and weight for every species.
Cost: $19.99